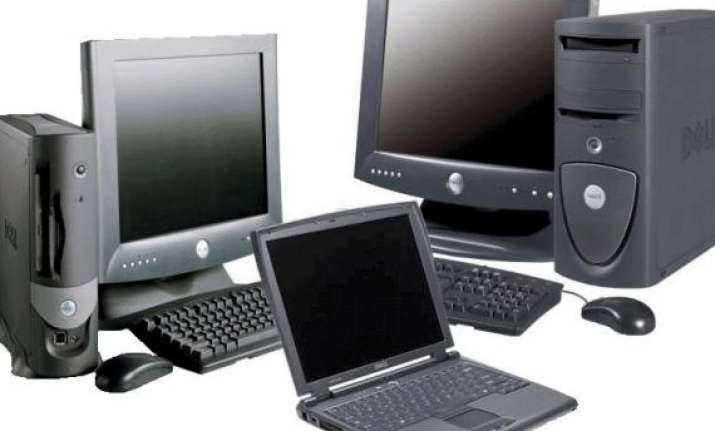 New Delhi, June 21: Leading computer makers like Lenovo and Hewlett-Packard (HP) are set to hike prices of their products by up to 10 per cent in the coming weeks, hit by increasing input costs due to the rupee's sharp fall against the US dollar.
When asked if the company is considering a price hike due to the rupee fall, Lenovo India managing director Amar Babu said, "We have been closely monitoring the prices and in this situation we will have to raise the prices, which will be in the range of 5-8 per cent in the coming weeks."     
The rupee fell to an all-time low of 59.98 against the US dollar on Thursday.
The weakening rupee impacts margins of computer makers and if a situation like this continues they are left with no other alternative but to pass the burden to consumers, he added.     
Hewlett-Packard India is also raising prices of its computers and laptops.     
"The company has already increased prices up to 10 per cent and this will be effective by this week-end," sources with direct knowledge of the development said.     
HCL Infosystems EVP (Marketing, Strategy and Corporate Development) Rothin Bhattacharyya said, "In this scenario we have decided to increase the prices of our computing range of products including tablets, consumer laptops and desktops, commercial desktops, servers, storage, networking and office automation products and consumables by 8 to 10 per cent effective from July 1, 2013."     
Due to the steep decline of the rupee exchange value against the dollar the input costs for computing products are also going up, he added.     
The rupee has depreciated sharply by about 10 per cent since May and on Thursday came close to touching 60 against dollar.     
HP and Lenevo are two major players in the Indian market, cornering about 35 per cent of share together, according to research firm IDC.