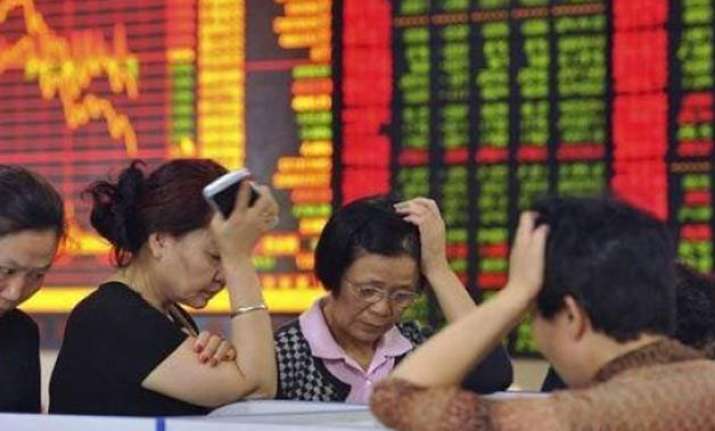 Beijing: In the second such instance within a week, trading on the Shanghai and Shenzhen bourses was halted after shares plunged over 7 per cent within the first 30 minutes of trading, triggering the circuit breaker mechanism.
A similar plunge had triggered the circuit breaker on Monday, the first day the mechanism took effect.
Today's trading was the shortest trading time in the history of China's capital market history, Xinhua news agency reported.
The circuit breaker mechanism follows the Hushen 300 Index, which reflects the performance of the largest 300 stocks listed on the Shanghai and Shenzhen bourses. When the index rises or falls by 5 per cent, the circuit breaker imposes a 15-minute suspension in trading.
If the Hushen 300 declines by over 7 percent, trading is halted for the day.
The mechanism was introduced following the crash in mid-2015, which sent global markets in a tizzy. The circuit breaker, which came into effect this year, aims at reducing volatility in the Chinese markets.
Trading at the Chinese bourses was suspended at 9.42 a.m. today after the Hushen 300 dropped by over 5 per cent. Trading had to be halted for the day when the index witnessed a further 2 per cent dip in just two minutes after reopening at 9.57 a.m.
The Hushen 300 Index eventually plunged 7.21 per cent to close at 3,284.74 points. The benchmark Shanghai Composite Index was down 7.32 per cent to close at 3,115.89 points.
The smaller Shenzhen index lost 8.35 per cent to close at 10745.47 points. The ChiNext Index, China's NASDAQ-style board of growth enterprises, dropped 8.66 per cent to close at 2,254.52 points.
The rout in Chinese markets, which follws weak manufacturing data, could have an adverse impact on other emerging markets as well. Indian markets have already started feeling the heat, with both major indices witnessing a fall. 
While the benchmark BSE Sensex fell by over 378 points, the NSE Nifty dipped below the 7,700 level in early deals as heavy sell-off in China forced the market to halt trading.
(With agency inputs)