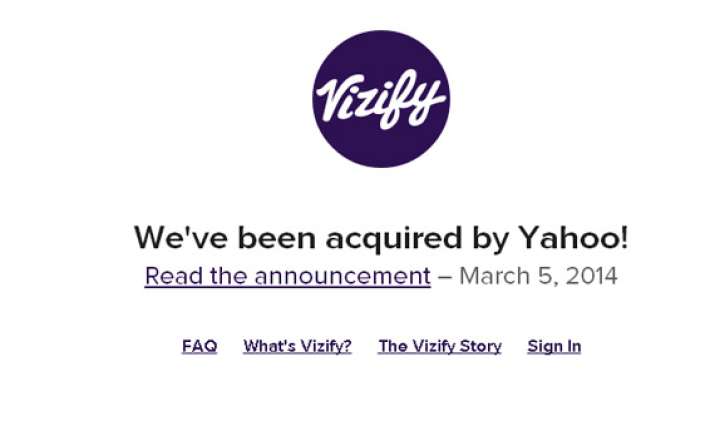 New Delhi: Yahoo has purchased Vizify, a company that turns social media data into interactive visual aids such as infographics and videos. The acquisition is latest step by the social media giant in getting both talent and access to new technologies and services. The financial terms of the deal were not disclosed.
Portland-based Vizify now says it will be closing down the service and refunding its paid customers. From Wednesday, Vizify will not be accepting new users, the startup wrote on its website. A team of five persons from Vizify has joined Yahoo's media product organization in San Francisco, Yahoo said.
"We have found in Vizify a company that shares our passion for visualization technology and the user experience," Yahoo said in a statement Wednesday.
Yahoo has been on an acquisition spree and in January it acquired Incredible Labs, the startup behind mobile personal assistant app Donna, shortly after it said it was acquiring Tomfoolery, a startup whose key product is Anchor, an app offering group chats, file sharing, and email and voice calling for businesses.
Vizify is Yahoo's 37th acquisition since new CEO Marissa Mayer took charge in July 2012.