Follow us on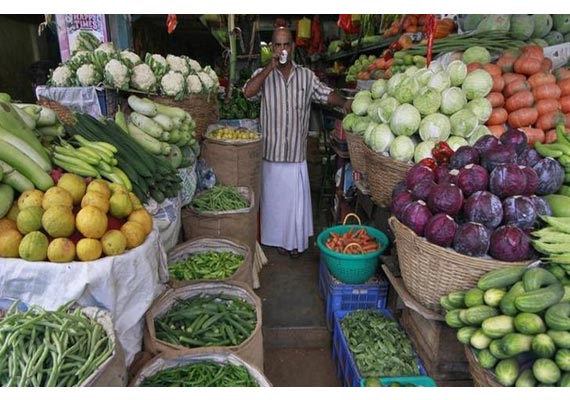 Mumbai: Primary articles led by food items
have the highest share in overall price index at a whopping
35.7 per cent and are mainly responsible for high inflation,
Care Ratings has said in a report.
The manufactured items basket, though having the highest
weight, contributes the least to the overall inflation index,
it said.
This is despite the fact that primary articles have only
20.1 per cent weight in the overall inflation basket, but
contributed to a 35.7 per cent to spike in the overall price
index, followed by fuel and power basket, which has the lowest
weight (14.9 percent), contributing to 33.4 per cent to the
overall inflation, the report said.
Against this, the manufactured products basket, which has
the largest weight of 65 per cent in the inflation basket, has
contributed the least to the price spiral at 30.9 per cent, it
said.
The data, based on the WPI and CPI numbers for January
2014, is the latest inflation reading, Care said in the report
authored by its economists Madan Sabnavis and Anuja Jaripatke.
Among primary articles, food items, which though have only
14.3 per cent weight, contributed 31 per cent to the overall
price index, while food grains with just 4.1 per cent weight
ramped the index by 6.5 per cent. Cereals with 3.4 per cent
weight have 7.6 per cent share in index, and pulses, carrying
0.7 per cent weight, have -1.2 per cent share.
This means that though food articles have 35.7 per cent
share in primary articles basket, their contribution to the
total is 31.5 per cent, with four products groups-cereals,
vegetables, eggs meat and fish & milk products accounting for
27.5 per cent of inflation.
Food grain inflation is mostly driven by cereals which
include rice (5.7 pct) and wheat (1.9 pct). Higher MSPs could
be one contributing factor here as output has been robust,
something RBI Governor Raghuram Rajan also blamed last week.
Against this non-food articles contributed just 4.5 per
cent, most of which comes from fibres (4 pct). Fuel & power
group chipped in 33.4 per cent of overall inflation with a
weight of just about 15 per cent, most of which came from
mineral oils, with a share of 25.3 per cent.
Share of power stood at 13 per cent, most of which came
from industrial (5 pct) and farm power (4.2 pct).