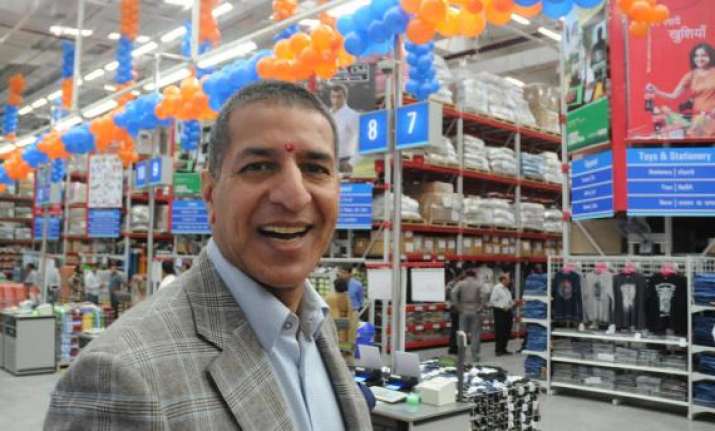 New Delhi, Nov 23: Bharti Walmart has suspended five people, including CFO Pankaj Madan, as part of an ongoing global investigation by the US retail giant against alleged corrupt practices, sources said.
It is understood that more heads may roll as the investigation progresses in the coming days in the company, which has now decided to put a halt to opening new cash and carry wholesale stores in India pending the probe.
The Reserve bank of India has already asked the Enforcement Directorate (ED) to probe Walmart's investment in an arm of Bharti enterprises, Cedar Support Services Ltd , for alleged violations of forex laws. Bharti Enterprises has, however, rejected the allegations that it had violated any rule in this regard. The company had said all the procedures were as per the "law of the land
Confirming the suspension, a Bharti Walmart spokesperson said:" We are committed to conducting a complete and thorough investigation. It would be inappropriate for us to comment further until we have finished the investigation."
Mr Madan and four of the five-member legal team of Bharti Walmart were suspended on Tuesday as part of the ongoing investigation over allegations of corrupt practices against the company in foreign markets, including India, a source said.
On whether the company has decided to put on hold store expansion till the probe completed, the spokesperson said: "We are committed to the Indian market. We remain excited about the opportunity to grow our business in one of the world's most vibrant economies, expand opportunities for farmers and help lower the cost of living for families in India."
Bharti Walmart is a 50:50 joint venture between Bharti Group and Walmart stores Inc for running of wholesale stores under the Best Price Modern Wholesale brand.
Last week Walmart had said it was investigating allegations of violation of Foreign Corrupt Practices Act (FCPA) of the US, that bars bribing officials of foreign governments, in India and other countries including China and Brazil.
"We have inquiries or investigations regarding allegations of potential FCPA violations in a number of foreign markets where we operate, including but not limited to Brazil, China and India. This is in addition to the ongoing investigation in Mexico," the company had said.