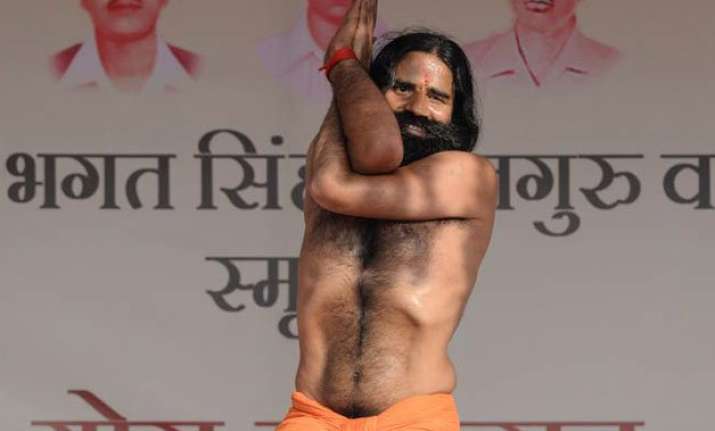 The surging popularity of Baba Ramdev-promoted Patanjali products has been no hidden secret. It has disrupted the market and taken the FMCG sector by a storm, literally. Having gained strong credibility within a short span of time, there is an increasing number of customers who are opting for the company's 'natural' and 'pure' products.
Patanjali is surely making a niche for itself. With several reports pointing to the herbal company's growing influence in India's FMCG market, consumer goods giants should fear a run for their money.
The latest in this series is a report by leading global financial services company Credit Suisse. The Zurich-based brokerage has downgraded the decade-old Colgate Palmolive brand to 'neutral' and also reduced its target price at the stock market to Rs. 1,000 per share.
The significance of this downgrade can be gauged by the fact that it led to a fall of 2 per cent in the shares of the company. At 09:31 hrs, Colgate Palmolive (India) was quoting at Rs 910.00, down Rs 16.80, or 1.81 per cent on the Bombay Stock Exchange.
While perceptions matter a lot in the share market, it is the numbers that dictate ratings. Consumer confidence has been low for a few years now, partly due to increased competition, and earnings have been dull for all consumer goods companies.
The downgrade for Colgate, which has been a household name in its category for decades now, should not have caused much pain for the consumer giant had it not been for the observations in the report.
The brokerage thinks that "Patanjali poses a potential threat to Colgate's growth". Besides the downgrade in the company's share price, it also slashed Colgate's FY17-18 earnings estimates by 3-7 per cent.
"Colgate's volume growth has seen a significant drop in FY16, which is divergent from peers who are seeing steady volume growth. The key reason in our view is the strong traction that Patanjali has gained in the category," the Credit Suisse report says.
According to Credit Suisse, Colgate is facing a stiff competition in the dental cream category by Patanjali as the herbal brand enjoys a 4-5 percent market share despite fairly limited distribution. It expects Patanjali's share to cross double digits in the toothpaste category over the next few years after it expands distribution in 2016. 
There are other reports too that attest Patanjali's strong growth prospects in the Indian market. An IIFL Institutional Equities report says the company was targeting a 2.5 times rise in sales in FY16 over a year ago. The report further estimates that Patanjali's sales will increase to Rs.20,000 crore by FY20.
In contrast, ITC's FMCG business sales was Rs.9,028 crore in revenue in FY15, compared with Rs.1,014 crore in FY06.
Such ripples being caused by a new entrant have not been new to the Indian consumer goods segment. ITC's foray across categories had created quite a fluster. Nirma's entry with a low-cost washing detergent had also created similar waves.
The difference with Patanjali lies in its strategy. The company has so far concentrated on a direct distribution approach with an exclusive store network. Moreover, the approach of the company has been to concentrate on its quality and let word-of-mouth do the rest. This has certainly worked for Patanjali, until now.
Patanjali's ambitious future plans, however, will require the company to jostle with other companies for shelf space. The challenge will also lie in setting up a national distribution network, managing supply chain and moving from a word-of-mouth approach to conventional advertising.
This will require a significant shift in its costing as well as investments, which could impact the company's earnings. However, the bigger challenge for Patanjali will come from other companies who are by no means going to sit quietly.
Foreign companies, whom Patanjali has castigated their 'loot' and vowed to send them packing, are watching the growing market for herbal products in India's FMCG sector very closely. True, Patanjali has been a disruptor; but it has also brought new consumers into the branded category and created a bigger market.
Indian companies too will be keeping a close watch on the happenings. The future may see similar or even new launches to explore the market. That will be the true test for Patanjali. For now, the going is good. Baba Ramdev should be hoping that it is he who is laughing his way to the bank in the end.