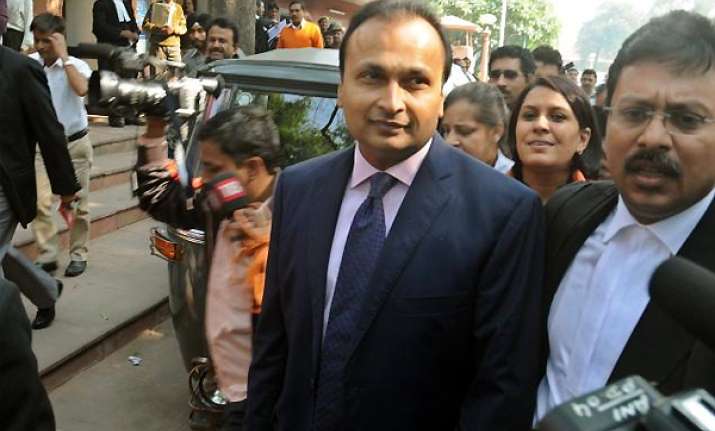 New Delhi, Oct 24: Reliance Telecom Ltd (RTL) today moved the Delhi High Court seeking quashing of charges in the 2G spectrum allocation scam, saying it never held stakes in excess of 9.9 per cent in Swan Telecom and that too was divested prior to grant of licenses in 2008.

"The petitioner has always held less than 10 per cent share holding in Swan and has also been compliant with legal requirements, including the Unified Access Services Licenses (UASL) Guidelines.

"For that, it is the admitted position that the petitioner (RTL) had even divested itself of 9.9 per cent shares held by it in Swan on December 5, 2007, much prior to issuance of LoIs on January 2008. Thus, no benefit accrued to it from the grant of UASL to Swan," the petition, of the group firm of Reliance Anil Dhirubhai Ambani Group (RADAG), said.

The petition has been filed two days after a lower court found prima facie evidence to put RTL on trial under sections 109 (abetment), 120B (criminal conspiracy) and 409 (criminal breach of trust) of the IPC, saying co-accused Shahid Usman Balwa led Swan Telecom was "just a mask" for RTL.

"Its (Swan Telecom) source of fund was RCL/RTL (Reliance Communication Ltd/ Reliance Telecom Ltd). Directly or indirectly, it was holding 100 per cent shares of Swan as on the date of application.

"The source of funding of Swan was RCL/RTL... As such, Swan was not only an 'associate' but a front, or a facade, for RCL/RTL. In a sense, Swan was RCL/RTL itself and Swan was just a mask for it," the lower court had said in its 456-page order RTL, in its petition, filed through its lawyer Manali Singhal, sought setting aside of the lower court's order on framing of charges saying "there was no allegation that these accused (Gautam Doshi, Surendra Pipara and Hari Nair, top executives of RADAG) ever met, knew or dealt with any public servant."

Citing various grounds, the petition alleged it was a settled position that eligibility of a company for grant of licences be judged at the time of grant of LoIs and not at the time of application.

"The trial court, in its impugned order, has accepted the position that the conspiracy could under no circumstances have been in existence prior to May 2007. In fact, it has manifested itself for the first time only in September 2007.

"For that, the incorporation, structuring and funding of Swan are all actions that are alleged between March 2006 till April 2007--before the commencement of the conspiracy and as such involvement of the petitioner (RTL) or its accused officials in the conspiracy cannot be inferred from the same," it said.

Referring to the charge sheet, it said RTL allegedly handed over the control of Swan to DB Group of Shahid Usman Balwa after DoT allowed the RADAG firm to have dual technology.

"In fact, the allegation of the prosecution that the application (of Swan) ought to have been withdrawn and not transferred (to DB Group)," it said.

"Thus, even the solitary circumstance of transfer of control of Swan is outside the period of conspiracy and does not afford any basis for inferring the involvement of the petitioner (RTL) or its three officials in the conspiracy," it said.

The petition, in which the Ministry of Law and Justice and DoT are being brought in as parties, said the report of the Ministry is "exculpatory material" which said a company should have 10 per cent or more stakes in another telecom firm for being an associate of each other. The trial court has failed to appreciate it, it contended.