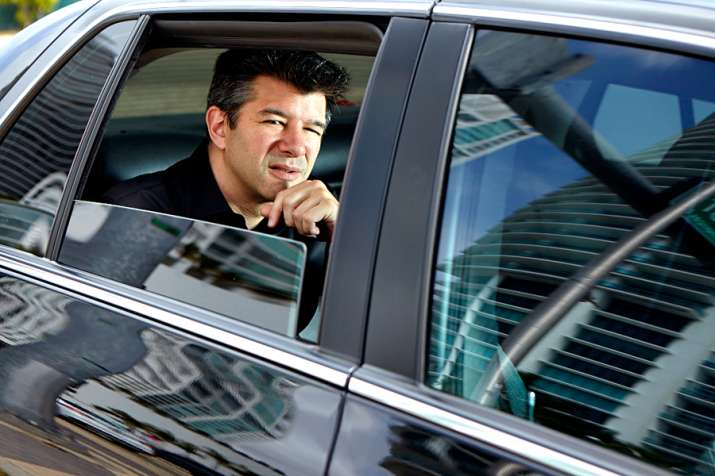 Taxi aggregator Uber on Tuesday witnessed yet another embarrassment – and this time the reason was the company's CEO Travis Kalanick himself. 
A video, which was obtained by Bloomberg, recently surfaced on the internet showing Kalanick getting into an argument with an Uber cab driver, on his way back from Superbowl Sunday. 
The heated exchange he had with the driver back in January was over the falling rates of Uber's services, with the driver claiming to have lost $97,000 (approx Rs 65 lakh) because of it. 
Kalanick can be seen yelling on driver Fawzi Kamel who accused him of leading him to bankruptcy by lowering the prices of black car rides – the company's high-end chauffeur service. 
"You know what, some people don't like to take responsibility for their own s***. They blame everything in their life on somebody else. Good luck," Kalanick yelled at the driver before jumping out of the car. 
He had been trying to explain to the driver that the prices in the more luxurious cars had not fallen but that they simply weren't as popular as the cheaper alternative, Uber X. 
He said that although the company was launched with a focus on higher end service, it was left with no option other than starting more affordable rides when competitors like Lyft sprung up. 
However, the driver was dissatisfied with the reasoning and said that "no one" trusted him because of the company's "changing agenda". 
"People aren't trusting you anymore? Do you think people will buy cars anymore? Nobody wants to buy a car.  I lost $97,000 because of you. I'm bankrupt because of you," said Kamel. 
Kalenick later issued a groveling apology to staff on Tuesday saying that he must change as a leader and "grow up".