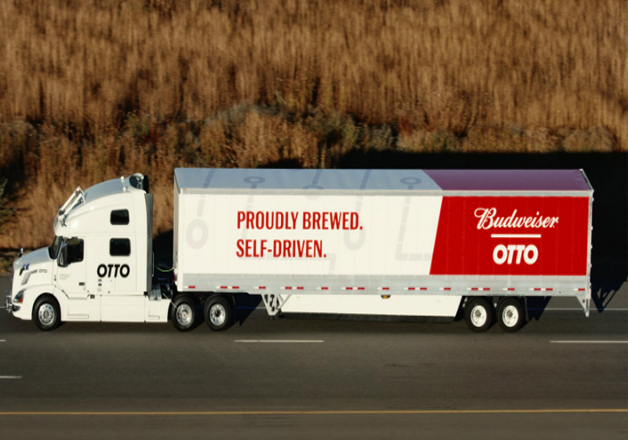 American brewing company Anheuser-Busch has claimed to deliver some 50,000 cans of Budweiser beer last week to a warehouse after travelling over 120 highway miles in a self-driving truck with no driver at the wheel.
The company said that it teamed with self-driving truck maker Otto and the state of Colorado for the feat. 
The trailer, loaded with Budweiser beer, began the self-driving trip on Thursday at a weigh station in Fort Collins, Colorado, and ran along Interstate 25 through Denver before wrapping up in Colorado Springs.
The company said a professional truck driver was on board for the entire route and monitored the trip from the cab's sleeper berth.
The only time the truck driver delivering the beer took to the wheel was while driving on and off the highway ramp.
Anheuser-Busch also said that it hopes to see self-driving technology widely deployed. 
Experts said that the earliest applications of autonomous technology will be in self-driving trucks, not cars. The technology is best suited to the relative predictability of long hauls on highways, rather than busy city streets with many distractions.
Otto, co-founded by Google car and map project veterans Anthony Levandowski and Ron, was acquired in August by Uber, which is trying to advance self-driving technology in its ride services business.