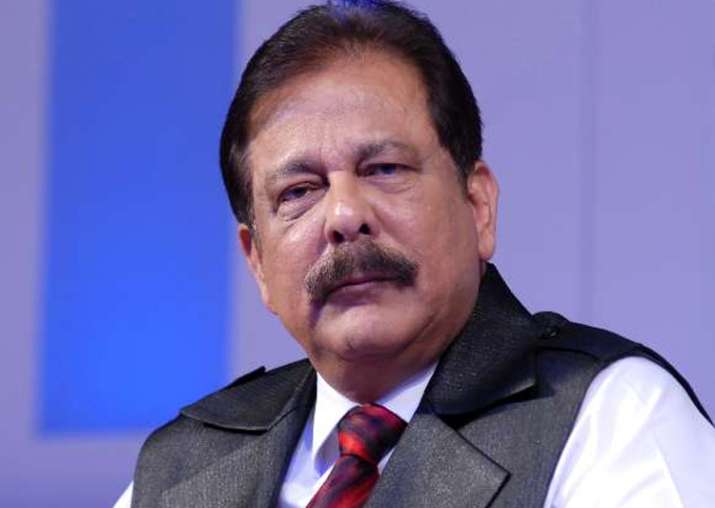 The Supreme Court on Wednesday refused to extend the July 15 deadline for Sahara chief Subroto Roy to deposit an amount of Rs 552 crore in a joint SEBI-Sahara account, and warned of consequences if the cheque was dishonoured. This cheque of Rs 552 crore is the second instalment of payment by the Sahara Group as part of the Rs 2,000 crore assurance given to the top court by Roy on April 27.
Two cheques , dated 15 June and 15 July, for Rs1,500 crore and Rs552 crore, respectively, were handed over for deposit into the SEBI-Sahara refund account. While the first cheque of Rs 1,500 crore was realized, the second cheque of Rs 552 crore is yet to be processed.
At the hearing today, the SC bench headed by Justice Dipak Misra, noted that Sahara has deposited a total of Rs 1500.40 crore in the designated account, and that Rs 9,000 crore remains due on principal amount of Rs 24,000 crore. However, it categorically denied extension beyond July 15 for realisation of Sahara's cheque of Rs 552 crore.


Warning of consequences if the cheque was dishonoured, the top court said that it would begin the process for auction of the Sahara Group's Aamby Valley property, which is on hold at the moment.
Appearing for Sahara, counsel Kapil Sibal prayed for an extension stating that the company was facing difficulties in selling its properties. "A total of Rs13,316 crore has been deposited towards due payment so far. We are trying our best and it is not our intention to not pay," Sibal said, adding that the company had sold its London hotel Grosvenor House to GH Equity UK Ltd for £575 million to clear its dues.
Vinod Sharma, official liquidator of the Bombay High Court, told the court that terms and conditions for the auction of the Pune-based Aamby Valley had been filed, and the court's approval for the same is sought.
Roy was sent to Tihar jail on March 4, 2014 along with two other directors, Ravi Shankar Dubey and Ashok Roy Choudhary, over the failure of two group companies, Sahara India Real Estate Corporation (SIRECL) and Sahara Housing Investment Corp Ltd (SHICL), to comply with the court's August 31, 2012 order to return Rs 24,000 crore to their investors. Director Vandana Bhargava was not taken into custody.
On May 6, 2016, the apex court had granted Roy a four-week parole to attend his mother's funeral. His parole has been extended by the court ever since.