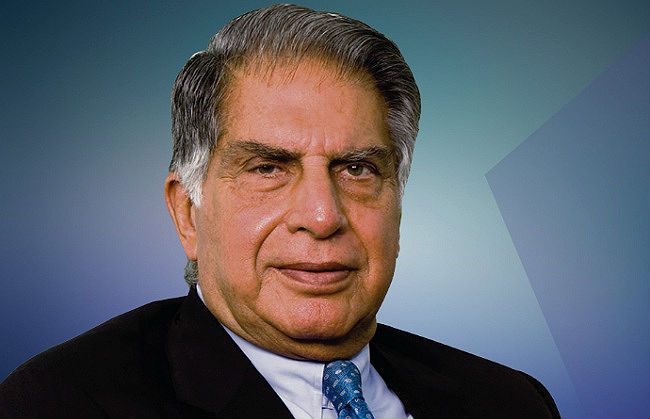 Tata Group Chairman Emeritus Ratan Tata, Arcelor Mittal's CEO and Chairman Lakshmi Mittal and founder of VC firm Khosla Ventures Vinod Khosla are the three Indians to have been included in Forbes' list of 100 greatest living business minds. The leaders have featured in what the publication has described as 'the greatest ever collection of business essayists and greatest ever portrait portfolio in business history'.
The magazine said it amassed an encyclopedia of ideas from 100 entrepreneurs, visionaries and prophets of capitalism, making it the greatest ever collection of business essayists. In developing the list, Forbes sought people who have either created something with a lasting impact on the world or innovated in a way that transcends their given field.
"The list speaks to a century of entrepreneurial capitalism compiling the doers who have created, disrupted and innovated on a collectively historic scale," Forbes said.
Here is a brief look at the three Indians on the illustrious list:
Ratan Tata
Chairman Emeritus of the salt-to-software Tata group under whose leadership, the revenue of the group touched USD 100 billion in 2011-12. An alumni of Cornell University and Harvard Business School, he is a recipient of the second highest civilian awards of India—Padma Vibhushan. Prior to his elevation as chairman of the Tata Group, Ratan Tata headed several key companies of the conglomerate, including Tata Motors, tata Steel, TCS, among others.
Post his retirement, Ratan Tata has invested in several startups, including Snapdeal, Ola Cabs, Paytm, Urban Ladder and YourStory to name a few.
His message: Be passionate in areas relevant to you, and be a voice that is respected and abreast of developments.
Net worth: Not Available
Lakhsmi Mittal
The second richest Indian in the world after Mukesh Ambani, Mittal heads the world's largest steel producer, ArcelorMittal, which has seen many ups and downs under his watch. It has been under his watch that ArcelorMittal waded through tumultuous times and also registered a profit of $1.8 billion at a time when the world was dealing with steel over-production. This was the first time the company posted a profit since 2011. The company had lost $7.9 billion in 2015.
His message: Every industry today has to fight complacency, prepare to see the disruption coming and then be flexible enough to adapt swiftly.
Net worth: $16.5 Billion (Source: Forbes, as on September 20)
Vinod Khosla: India-born American businessman and engineer, Khosla was the co-founder of Sun Microsystem which is credited with developing the Java programming language. The company was later acquired by Oracle in 2010. His venture has invested in companies like Academia.edu, BioConsortia, Checkr among others.
Message: I explicitly don't build or guard my reputation. I believe in telling it like it is and not worrying about it.
Net worth: USD 1.82 Billion (Source: Forbes, as on September 20)
Others on the List
Also on the list of top business minds is Donald Trump. Forbes referred him as the "Salesman and Ringmaster Extraordinaire: Owner, Trump Organisation; 45th President Of The United States".
Others in the list include Amazon founder Jeff Bezos, Virgin Group founder Richard Branson, Berkshire Hathaway CEO Warren Buffett, Microsoft co-founder Bill Gates and News Corp. executive chairman Rupert Murdoch.
Moreover, CNN founder Ted Turner, talk show master Oprah Winfrey, Dell Technologies founder Michael Dell, Paypal, Tesla and SpaceX co-founder Elon Musk, Facebook COO Sheryl Sandberg, Starbucks CEO Howard Schultz and Facebook co-founder Mark Zuckerberg, among others figured in the list.