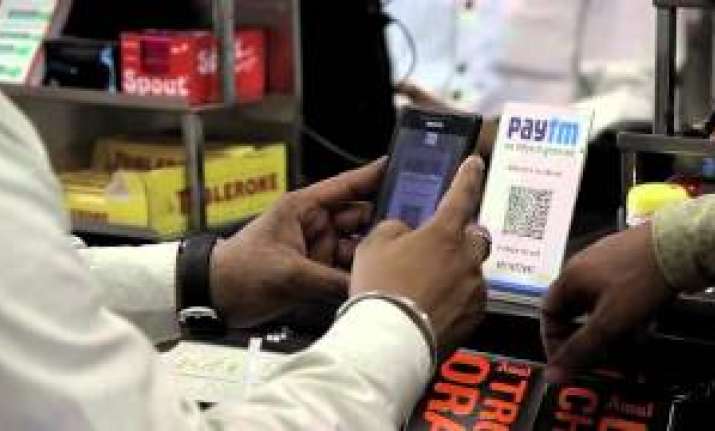 In a move aimed at safeguarding users from fraudulent or unauthorized use of their money, digital payments and wallet services company PayTM on Thursday announced an insurance cover to protect the money stored in Paytm Wallets.
Money lost due to fraudulent transactions as a result of theft, burglary, loss of device or unauthorized access of user's Paytm wallet will now be refunded, a company statement said today. This cover is being provided to users at no additional cost.
The insurance cover offered goes up to a maximum amount of Rs 20,000 or the available wallet balance, whichever is lower. In case of phone loss or theft, the customer must report the same to Paytm via e-mail or by calling its customer care within 12 hours.
Paytm expects the move to come as a big relief to customers and merchants as it proactively addresses any concern around the usage and security of their Wallet.
"At Paytm, we have always stood by our seal of trust with the firm commitment to protect our customers from any misuse of their money. Our latest Wallet insurance scheme will maintain our seamless payment experience while ensuring greater peace of mind for millions of consumers and merchants who have embraced Paytm in their daily lives," said Krishna Hegde, Vice President – Paytm.
The company said it is acquiring almost a million merchants a month and aiming for over 10 million merchants in 650 districts of the country.
Paytm further said that consumers and merchants across India were adopting the company's products and services at a fast pace. Paytm's QR code based payments has also been welcomed by the country's healthcare industry, which includes all leading pathology labs, diagnostic centers, pharmacies and hospitals chains, it said.
Paytm has seen an unprecedented surge in the consumers moving to its digital payments platform, especially since the demonetisation move was announced. The company recently rolled out a charge on use of credit card to transfer money into wallets but rolled it back within days.