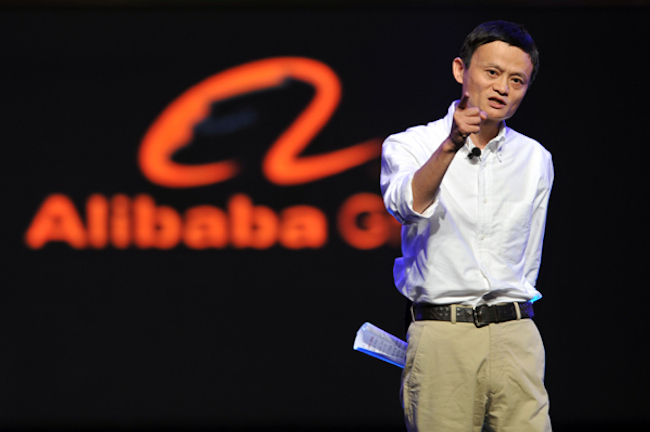 In a development that pits top e-commerce players in an all-out war for a share in the world's fastest growing digital commerce market, Alibaba has invested $177 million (Rs 1,180 crore) in Paytm Mall, giving it a controlling stake in the company.
Alibaba, which already held a 40 per cent stake in Paytm's e-commerce unit along with affiliate Ant Financial, has upped its holding to a controlling 62 per cent with the latest round of funding.  
The move now pits Alibaba directly in competition with Amazon and Flipkart for a share in the Indian digital commerce market which is expected to grow to $69 billion (approx 4.7 lakh crore) by 2020. 
As per filings with the Registrar of Companies, Paytm will receive another round of funding worth $23 million (Rs 153 crore) in addition to the investment by Alibaba Singapore E-Commerce Private Limited. The remaining amount will come from venture firm SAIF Partners.
There has been no official statement from Paytm on this development so far. The funding is for Paytm's e-commerce business which the company separated from its payments unit last year.
The online marketplace was demerged from One97 Communications, the parent company of Paytm.
The latest funding now puts the value of Paytm Ecommerce at around $1 billion (Rs 6,700 crore).
For Alibaba, the competition is now directly with Amazon and homegrown Flipkart. The Indian e-commerce market, which analysts peg at around $15 billion up from $11 billion in 2015, will require Alibaba to make more investments to match the $5 billion commitment to it by Amazon.
As for the other players, it's time to worry. Snapdeal has already slipped to a distant third in the e-commerce market and Flipkart amid a series of markdowns from mutual fund investors.
Analysts see consolidation as the only way forward, with Jack Ma-led Alibaba's investment into Paytm ecommerce as a step towards this direction.
Paytm has started to push its ecommerce business. This week, the startup launched Paytm Mall, which is similar to Alibaba's Tmall in China. The platform has 140,000 sellers with over 68 million products in electronics, consumer durables, home furnishings, and fashion.