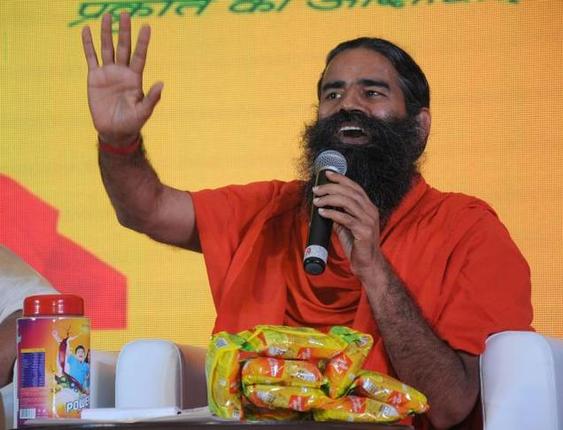 After growing from strength to strength with each passing quarter, and the company's sales sky-rocketing, Baba Ramdev's Patanjali has now trained its focus on the fast growing, sacred space of home worship. As per reports, Patanjali is all set to roll out more than hundred home worship products under the brand name Patanjali Astha.
The products which are to be covered under the umbrella includes agarbatti, dhoop, samagri, brass diyas and so on which could hit the stores as early as next month.
"We are creating the new brand - Astha. Research has shown that a lot of established players use chemicals in worship products like incense sticks and dhoop which end up harming consumers. There is a need for natural products in this space," Patanjali's managing director Acharya Balkrishna told ET.
An official aware of the plan said that in an effort to distribute the upcoming products, Patanjali is expected to tie up with close to 1,500 dealers dealing with worship products and estimated to reach three lakh plus stores before Diwali in end-October.
Beside ITC's Mangaldeep, other significant players include Cycle, Mysore Deep.
Industry estimates peg the agarbatti market to be as high as Rs 20,000 crore, of which only Rs 2,500 crore is organised.
"We will definitely be in stores well before the festive quarter," said Balkrishna.
The products will be distributed by two online marketplace- Pittie Group and under Shubhkart that caters exclusively religious and spiritual products.
"The range of products are of pre-eminent quality, and will comprise of multiple products and variants," Pittie group chief executive Aditya Pittie said.
Pittie group is the Patanjali's national modern trade distributor for their FMCG products.
"We are looking at increasing the selection in the puja category with new brands coming on board," an Amazon India spokesperson said, adding that in terms of orders received, the increase has been double over the period from January to July this year.
"We are expecting the momentum to increase rapidly owing to the upcoming festive season. Some of the most popular products are from the precious metal category which include Ganpati jewellery (jewellery for decorating Ganpati idols), diyas, lamps and thalis," the Amazon spokesperson added. Amazon said it gets maximum orders coming from Mumbai, Bangalore, Thrissur, Hyderabad, Chennai, Delhi and Ahmedabad.