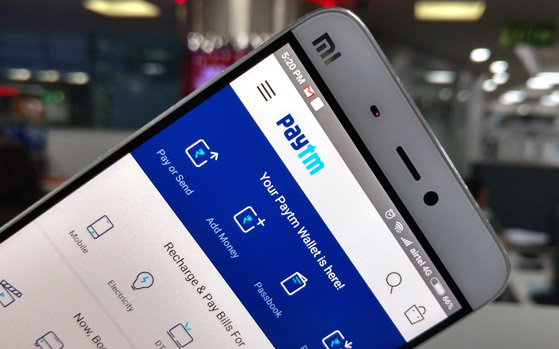 Prime Minister Narendra Modi's November 8 announcement scrapping higher denomination notes, which left citizens in tizzy, proved to be an 'excellent' move for mobile wallet companies and digital payment platforms which have seen tremendous surge in traffic after the decisive move.
Mobile wallet companies such as Paytm, PayU, Mobikwik and Freecharge are witnessing a sharp increase in the number transactions and customer base.
 "Paytm has registered over 25 million offline transactions worth over Rs. 150 crores in the last 6 days," Paytm's Sr Vice President Kiran Vasireddy said.
"Paytm has also waived off 1 per cent fee for transferring money to the bank for KYC-enabled merchants," he added.
Earlier, on Paytm, the minimum amount that a user could send to the bank was Rs 100 and the 1 per cent charge was on the total amount being debited from the Paytm wallet. 
Meanwhile, MobiKwik and FreeCharge have also waived off charges on wallet-to-bank account transfers in order to push retailers to using wallets and help them in depositing money in bank accounts.
According to a Financial Express report, FreeCharge has also removed the initial set-up charges and also the commission charged to merchants on each transaction.
"FreeCharge has been signing up a merchant every 30 seconds following the demonetization move," Financial Express quoted FreeCharge CEO Govind Rajan as saying.
"We are launching it across the country …. In the next three years, 80% of e-commerce transactions will become digital ..." said Kunal Bahl, FreeCharge co-founder and CEO of Snapdeal.
"When Snapdeal bought Freecharge more than a year ago, about 80% of its orders were on COD. In October, these were down to 50%. "Right now they are at 35-40% ..." Bahl said.
Once more cash is back in the system, some people will shift back to COD, said Bahl, but many would continue with digital payments.