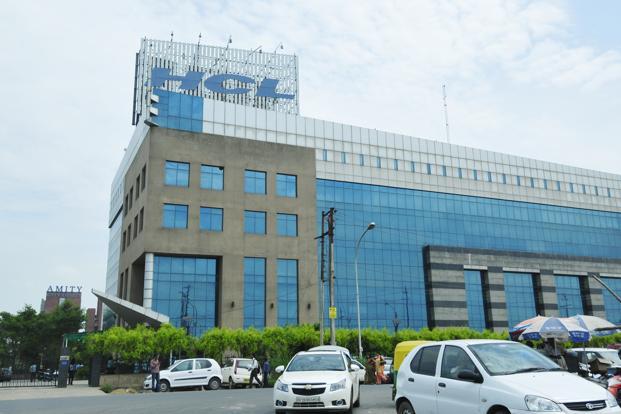 Global software major HCL Technologies on Thursday reported a Rs 2,171 crore consolidated net profit for the first quarter (Q1) of fiscal 2017-18, registering 6.1 per cent annual growth from Rs 2,047 crore in the like period year ago but 6.6 per cent lower sequentially from Rs 2,326 crore a quarter ago.
In a regulatory filing on the BSE, the IT major said consolidated revenue from operations was 7.2 per cent up annually to Rs 12,149 crore for the quarter under review (Q1) from Rs 11,337 crore in the same period year ago but flat (0.8 per cent) sequentially from Rs 12,053 crore quarter ago.
"We continue to propel forward on our Mode 1–2–3 growth strategy, delivering a revenue growth of 2.6 percent QoQ and 12.2 percent YoY in constant currency terms in Q1FY18," C Vijayakumar, President & CEO, HCL Technologies said.
Under the International Financial Reporting Standard (IFRS), net income grew 10.3 per cent annually to $337 million in Q1 from $305 million in the same period year ago but 3.8 per cent lower sequentially from $350 million quarter ago.
Gross revenue, however, grew 11.4 per cent annually to $1,884 million in Q1 from $1,691 million and 3.7 per cent up sequentially from $1,817 million quarter ago, missing estimates. Profit was estimated at Rs 2,043 crore on revenue of Rs 12,191 crore and dollar revenue at USD 1,890 million for the quarter, according to average of estimates of analysts polled by CNBC-TV18.
Consolidated earnings before interest and tax (EBIT) increased 1.16 percent quarter-on-quarter to Rs 2,444 crore and margin expanded 6 basis points to 20.1 percent in the quarter ended June 2017, which both were ahead of estimates of Rs 2,383 crore and 19.5 percent.
(With Agencies)