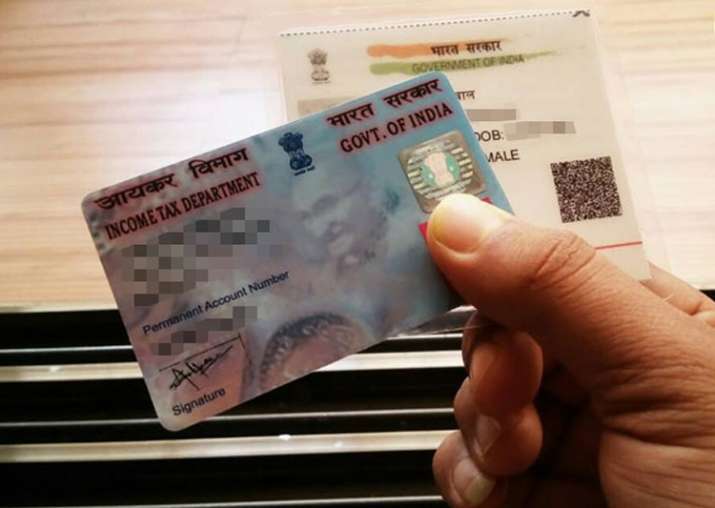 The Finance Ministry is likely to decide today on whether to extend till year-end the deadline for linking the Aadhaar number with the PAN card. 
However, as of now, the cut-off ends today and as per an earlier directive of the Income Tax Department, those who do not link their Aadhaar with PAN card will have to face consequences while filing their tax returns. 
"The returns will not be processed until the linkage of Aadhaar with PAN is done," CBDT had earlier said.
While confusion prevails in view of the recent Supreme Court verdict on Right to Privacy, UIDAI CEO Ajay Bhushan clarified that "taxpayers will have to link their PAN with Aadhaar by the stipulated deadline, which is 31st August, as the Supreme Court verdict on privacy has no bearing on the requirement". 
So, for those who are yet to link their Aadhaar number with the PAN card, here is how you can do it easily: 
Using SMS facility
Taxpayers who want to link their Aadhaar number with PAN can simply send an SMS to 567678 or 56161 in the following format: 
UIDPAN<12 digit Aadhaar><10 digit PAN>
The Aadhaar-PAN linking will be done if the name of the taxpayer is identical to Aadhaar and PAN. 
Using e-Filing portal
Log on to the Income Tax e-Filing portal and register. Registered members can log in using their ID, password, and date of birth.

Most of the times, a pop-up window for linking PAN with Aadhaar appears. But, if a popu-up blocker is activated, the user needs to click on 'Link Aadhaar'. 

Submit details like PAN< Aadhaar number, and name as per Aadhaar. Then verify the captcha and 'Link Aadhaar' button. 

Upon successful validation, it will be automatically linked to your PAN. 

A pop-up will verify that the linking has been successfully processed.