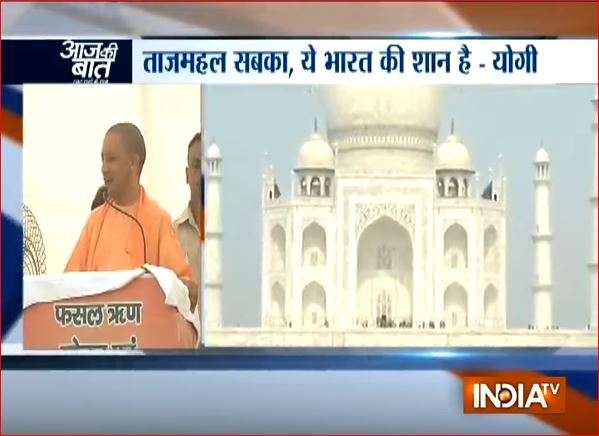 Uttar Pradesh chief minister Yogi Adityanath on Thursday visited the famous Taj Mahal in Agra, launched a cleanliness campaign outside the complex, and announced new projects. By doing this, Yogi has effectively replied to those who were trying to create a wrong impression that the chief minister was favouring those radicals who were opposing the very existence of Taj Mahal. 
Yogi told a gathering that Taj Mahal was built with the blood and sweat of labourers and he was looking forward to a rise in number of tourists visiting Taj from the current 40-50,000 to 2-3 lakhs a day. He promised to provide more facilities for visitors and enhance the beauty of the entire complex. Naturally, more tourists means more income for small traders, vendors and other service providers. 
It also provides more employment to the local populace. Most of the people rightly feel that the unnecessary controversy over the origin of Taj Mahal should now be put at rest. I hope, politicians like Vinay Katiyar, Sangeet Som and Asaduddin Owaisi must have got the right message from Yogi's visit. 
Watch the full episode here:
Aaj Ki Baat: Monday to Friday, 9 PM
India's Number One and the most followed Super Prime Time News Show 'Aaj Ki Baat – Rajat Sharma Ke Saath' was launched just before the 2014 General Elections. Since its inception the show is redefining India's super prime time and is numerically far ahead of its contemporaries.