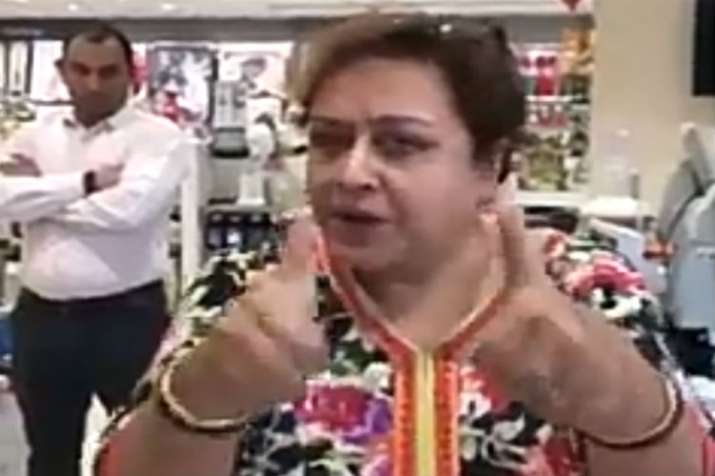 The woman, who was confronted by a group of girls for commenting that women who wear short dresses "deserve to get raped", has finally apologised.
She said she should have been "protective and progressive" in her outlook rather than "conservative and regressive".
The woman, who went viral on Tuesday due to her misogynistic rant, took to her Facebook account, on late Wednesday night, and wrote, "I extend an unconditional apology to all the girls. In hindsight, I realise, I was harsh and incorrect in my statement. If any, I should have offered my opinion in private. I was concerned, however, I realise that I should have been protective and progressive in my outlook and not conservative and regressive,"
"As a wife, sister and a mother and more importantly as a woman, I value ever woman's dignity. Once again, I profusely apologise to all women who's sentiments have been hurt," she added.

On Tuesday (March 30), a video surfaced on the internet that featured the middle-aged woman confronted by six girls at a mall in Gurugram. The woman had allegedly moral-policed one of the six girls and asked men to rape girls who wear 'short dress' pointing at the skirt-clad girl -- at a restaurant. 
The woman in question blatantly refused to apologise to the girls even as another middle-aged bystander, a mother of two girls, vehemently asked her to. The narrative then travelled across the social media.
India TV, however, cannot independently verify the authenticity of the social media account.
Several comments on the post say the 'language' cannot be hers as she, in the video, did not appear to be fluent in English.