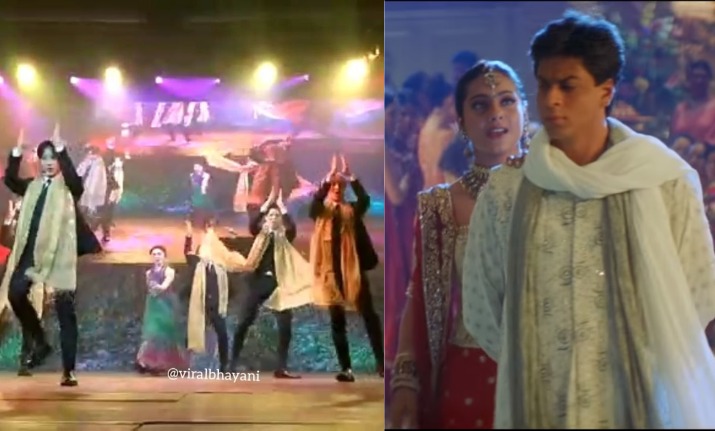 Shah Rukh Khan's fandom is not confined by boundaries. There have been hundreds of such instances where people not belonging to our country, expressed their love for King Khan. Recently, a Korean pop band IN2IT performed on Kabhie Khushi Kabhi Gham song Bole Chudiya, which was originally filmed on Shah Rukh Khan, Kareena Kapoor Khan, Kajol and Hrithik Roshan. The performance, which took place in Mumbai during their India tour, started with AleXa dressed in Lehenga Choli dancing. She was then joined by Jiahn, Yeontae, Inho, Hyunuk, Isaac, Inpyo and Sunghyun, the members of the K-pop group. 
The video of the dance performance is going viral on the internet and people can't stop talking about Shah Rukh Khan widespread fan following. 
IN2IT and AleXa will be coming to New Delhi on Friday. While talking to Mumbai Mirror, Isaac said, "We were so happy (Friday) when we reached the airport and the fans welcomed us so nicely... So, I think we will have a very great memory in India."
At their Mumbai concert, IN2IT had many special perfomances lined up for their Indian fans including the cover of Shawn Mendes song There's Nothing Holdin' Me Back. 
This is the first time IN2IT and AleXa are coming to India. They are not yet very eminent in India but we're sure that their popularity is going to touch the roof in the coming years.