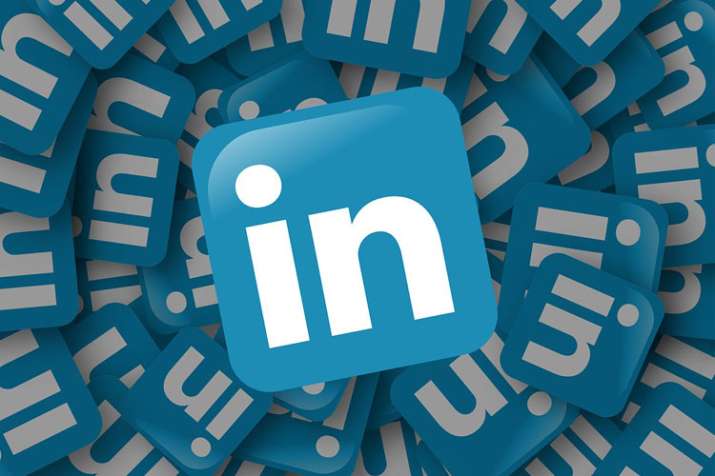 Top 10 Useful latest LinkedIn Features Job Seekers, New LinkedIn features and benefits, Here are some Useful LinkedIn Features You Might Not Know About, LinkedIn is a platform that offers opportunity for people seeking jobs, which has become the world's largest professional network that caters to professional and business needs of its 546 million members.
Also, read: Apple iPhone XR 2019 renders leaked, to get dual rear cameras and 6.1-inch display
Since its launch, LinkedIn has added many new features on the site and keeps updating its features, based on the changing trends in the market.
Following are some interesting features you didn't know about.
How to hide connections: Users generally can't stop others from seeing your connections, but there is a feature on LinkedIn that allows users to do just that. Users can set the settings such that it can only be seen by you. In order to change settings, scroll towards the upper right-hand corner of the profile and select 'privacy & settings'. Now click on the link that says 'select who can see your connections' and choose between 'only me' or 'your connections'. Once done selecting, simply save your changes.
How to manage, delete and edit your skill and endorsements: In case you use Linkedin, listing down your skills will attract relevant people making your profile suitable for employees based on their skill set. But how can you add skills to manage endorsements? For this simply go to 'edit profile' placed in the drop-down menu and scroll down to the 'skills and expertise' section of the profile and click on 'edit'. In case you have a unique skill that is not in the database, users can add it manually. Here the user can also remove the endorsement no longer wanted and add new skills. Once done click on 'save' to update the profile.
How to export connections: With this feature, users can easily export connections to other contact management systems. In order to export contacts, Click on 'connections' in LinkedIn's top navigation and click on the settings gear icon on top right and click on 'export connections' under advanced settings.
How to create a LinkedIn showcase page: This is perfect for your inbound LinkedIn traffic. To create a showcase page, simply click the edit dropdown at the top right of the company page and 'create a showcase page' option. With this users can create up to 10 free showcase pages per company page.
How to hide identity while viewing profiles: LinkedIn allows users to see details of members who viewed your profile, but at times its shows 'anonymous' because of privacy settings. To change settings, find the setting page and click on 'select what others see when you've viewed their profile' that will lead to a pop-up. Now select the option and save it.
How to save searches: LinkedIn lets users save searches to revisit them in which it allows users to save up to then job searches and three people searches. Once the search is conducted, simply click on 'save search' so that you can run it again later.
How to add media files to profile: In LinkedIn users can include different media files that include photos, videos, documents links and more. To add media files, simply click on 'edit profile' and look for media icon for each section.
How to send a message without a connection: For this, join a common group and once joined simply send a message to a person even when not connected. For this click on the three dots that appear on the person's comment that will take you to 'reply privately' that will direct you to direct message.
How to maintain a LinkedIn relationship note: This feature helps users to remember things like how you know the person. One can also set reminders for these notes. For setting reminders, click on the 'recurring' option for daily, weekly or monthly reminders.
How to take advantage of advanced search options: This allows users a better search experience that helps identify and contact a person as a part of a targeted search and users can filter a search by industry, location, school, previous company,  non-profit interest and profile language.
Also, read: Lenovo EGO smartwatch with 20 days of battery life and heart rate monitor launched in India