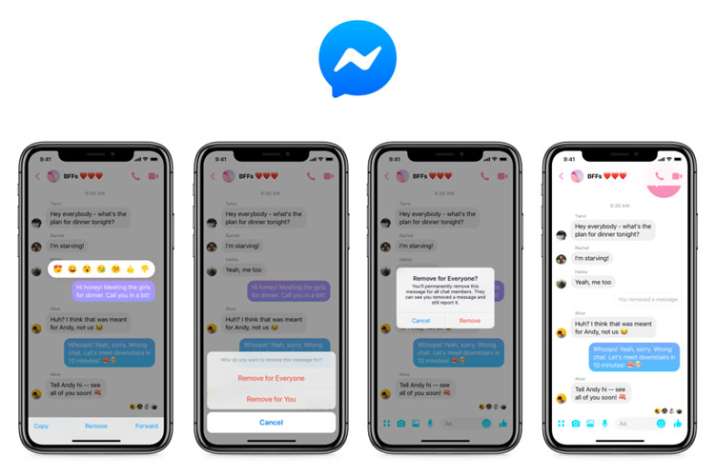 Facebook has finally rolled out the 'delete message' on messenger. This comes after months of rumours and news pertaining around the issue. Users will easily be able to remove the sent message on the platform, be it a single person or a group, making it very much similar to that on WhatsApp.
Also, read: Skullcandy SET sweat-proof in-ear sports earbuds launched at Rs 2,999
One can simply tap on the message to remove by selecting the option of "Remove for Everyone". The removed message will be replaced by an alteration in the conversation saying that the message was removed. Once posted, the user will have up to 10 minutes to remove the message once sent. Facebook had rolled out this feature in selected markets and is now pushing out this feature globally for everyone.
This goes back when the company had confirmed that it was working on the 'Unsend' feature after CEO Mark Zuckerberg unsent message was spotted. In case the user wanting to remove the message anytime, all he needs to do is select "Remove for You". By this, the message will be removed only for the user but will stay for everybody else in the chat.
With this Facebook now lets users remove all kinds of messages that include group chats, text, photos, links and videos within 10 minutes of posting them. This new feature is up on both Android and iOS.
Also, read: Samsung Galaxy A10, Galaxy A20 and Galaxy A30 set to launch in India soon