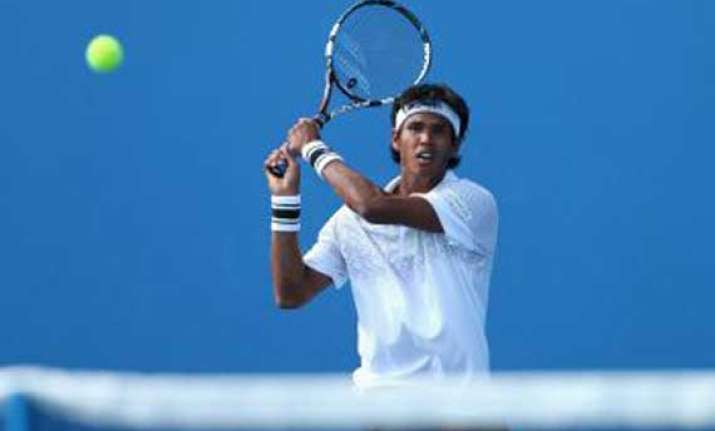 New Delhi: Somdev Devvarman fought past Evgeny Donskoy in straight sets to breeze into the final of the ONGC-GAIL Delhi Open, here today.
The second seed and 96th ranked Indian avenged his last week's defeat against the Russian fourth seed with a 6-4 6-2 margin that lasted for an hour and 28 minutes in the USD 100,000 ATP Challenger tournament at R K Khanna Tennis
Stadium.     
It was third meeting between the two players. Somdev had won the first time they played last year in Miami Masters but lost to the 114th-ranked Russian last week in the semi-finals of the Kolkata Challenger.     
Somdev has won two Challengers so far in three final appearances and last title came in 2010 in Izmir, Turkey.     
Somdev played a solid game as he rallied to come back after Donskoy had rushed a 3-0 lead in the opening set. His nerves settled after first hold, Somdev started to play much better.     
Employing his usual strategy, Somdev kept the ball in play and from the very first point of the match, long rallies came into play. Both Somdev and Donskoy, who was ranked as high as 65 last year, were solid from the baseline, ripping backhands and forehands.     
It was not easy to subdue Somdev from the baseline and this kind of game only suited the Indian. It was Somdev who tried to change the course of the play by coming on the net, even as he did not have great success as he was passed easily by the Russian.    
Somdev tried to play it on Donskoy's backhand and stroked very close to the lines, trying to open up the court, but the Russian was up to task and responded well to the challenge.