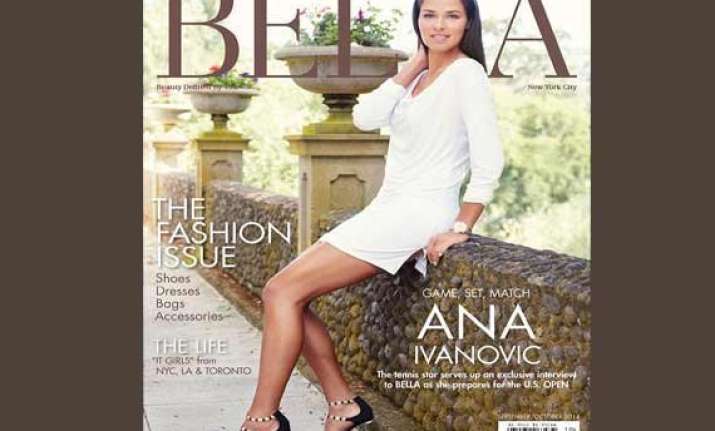 Ana Ivanovic may have disappointed her fans by withdrawing from the WTA Generali Ladies Linz tournament on Wednesday.
But they will at least have something to smile about with the Serbian tennis star on the front cover of the autumn issue of popular American magazine Bella.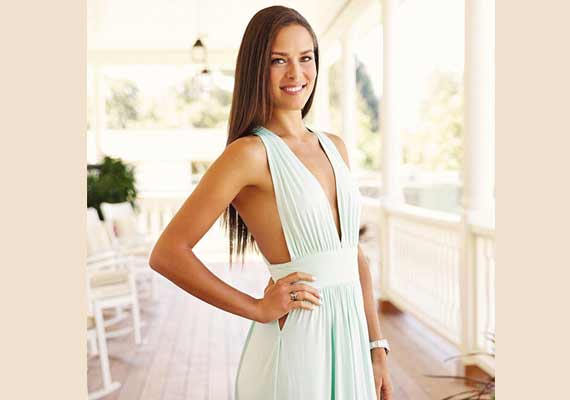 Ivanovic is featured in a glamorous photoshoot for the magazine which showcases her fashion sense off the court.
The former world No 1 was reported to have had a brief relationship with Bayern Munich and Germany footballer Bastian Schweinsteiger in recent months but it is now believed to have ended.
In the magazine interview, Ivanovic touches on the issue of relationships when asked if she has time to date. She said: 'I would say, yes - there is always time, if you meet the right person.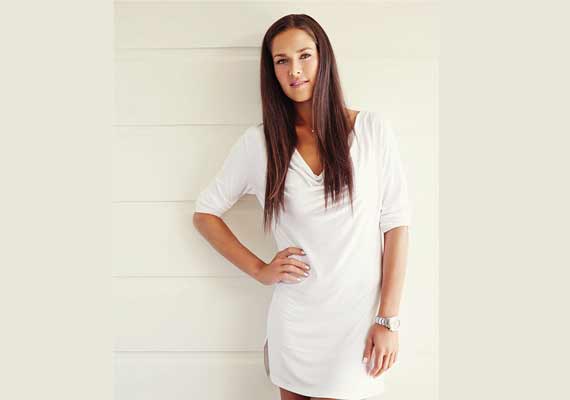 'One of the downsides of the job is that I am travelling so much, and I don't have so much time to go out and socialise, as people who have a more traditional job might do, so it's hard.
'I don't meet too many guys.'
On the court, Ivanovic had won her opening match in Austria on Tuesday, beating Pauline Parmentier 6-3, 6-2.
But less than 24 hours later she decided against continuing in the tournament due to a left hip injury.
Ivanovic is expected to return in time to take her place at the season-ending WTA Finals in Singapore, which begin on October 20.