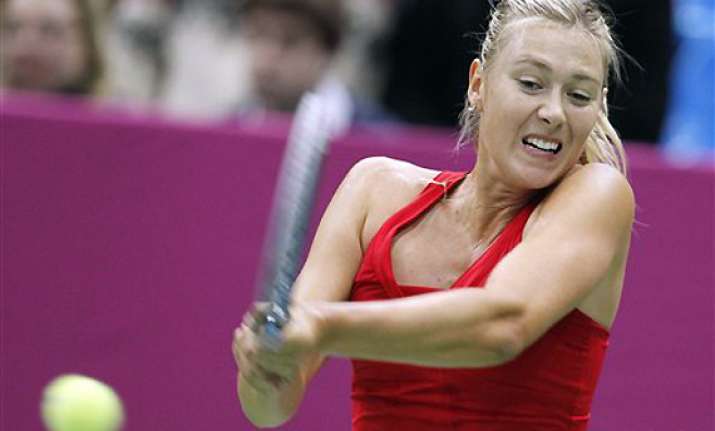 Moscow, Feb 4: Maria Sharapova routed Silvia Soler-Espinosa 6-2, 6-1 in the opening singles to give Russia a 1-0 lead over Spain in their Fed Cup first-round series.

Two-time major winner Svetlana Kuznetsova was scheduled to play against Spain's Carla Suarez Navarro in the second singles match on Saturday.

After an early exchange of breaks, Sharapova won four consecutive games in the first set and four more in the second. She closed the match on her first match point with a forehand that Fed Cup debutante Soler-Espinosa failed to return.

"I was a bit nervous before the beginning of the match as I failed to show my best tennis in my previous Fed Cup appearance in Moscow," Sharapova said.

Sharapova is playing for Russia for the third time. The three-time Grand Slam champion won both of her singles matches against Israel in 2008. She lost in opening singles against France last year.

"It was very important to stay concentrated, to believe and prove that my tennis is better and to win the match. Luckily, I managed to do all that and now I'm really satisfied with my performance."

The winner of the series will play either Belgium or Serbia in the semifinals on April 21-22.