Follow us on Dave Attwood is partial to a scientific experiment. The England and Bath lock's latest trial is to see whether blood-sucking leeches can cure his cauliflower ears.
After beginning to suffer hearing difficulties because of the condition — caused by excessive pressure on the ear in the scrum and the tackle — the 27-year-old decided to try a different approach to fix the problem.
'I did some research on Google, as you do, and found a company up in Carmarthenshire. Leeches suck the blood out. They don't suck masses out but they do inject an anticoagulant into the ear that should help break down some of the blood clots and reduce swelling.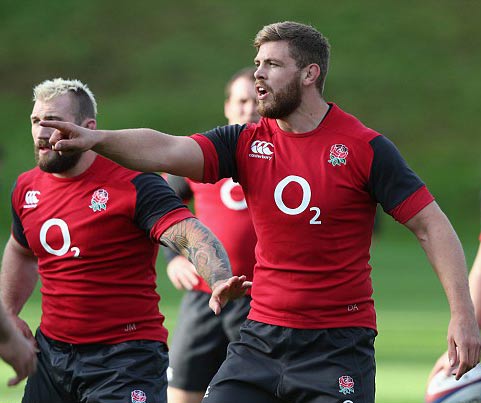 'It's a bit of a lost cause at the moment so I haven't really got much to lose.
'The classic method is syringing where you just stick a needle in and suck out a load of blood. Once the skin tears away from the cartilage, that pocket fills up with blood and it can't escape anywhere, then it hardens.
'Hopefully these leeches will give me another lifeline — I would quite like to be able to start using earbuds again!'