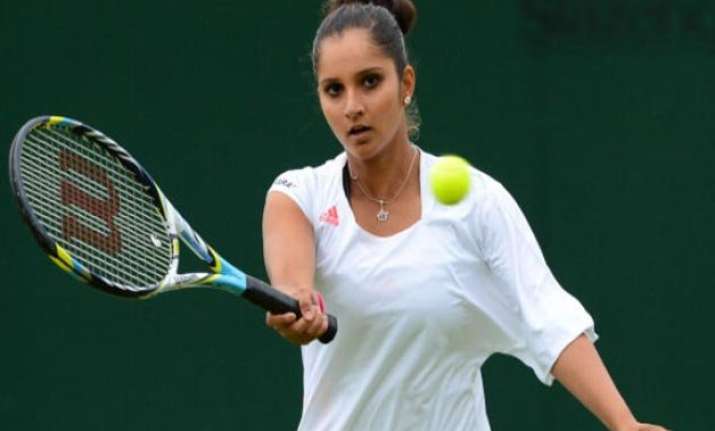 Melbourne: Indian ace Sania Mirza and her Cheinese Taipei partner Su-Wei Hsieh were served out early in the women's doubles encounter after the second-seeded duo was stunned by Gabriela Dabrowski and Alicja Rosolska in Round 2 of the Australian Open, here Friday.
Struggling to find her rhythm from the start, Sania, who recently reached her career best doubles ranking of No.5 for the second time, looked out of sorts and failed to combine with Hsieh as they went down 7-6, 6-4 against the unseeded Canadian-Polish pair.
Sania and Hsieh, who had an easy first outing against the Argentine-Swiss combine of Maria Irigoyen and Romina Oprandi in the opening round were up against a resilient Gabriela and Alicja this time around.
Fighting hard for the first set, Sania and Hsieh finally went down in tie break after an intense 58-minute battle. Their relatively inexperienced opponents then gained confidence to bring up an authoritative brand of play in the second set to comfortably dispatch the much fancied pair.