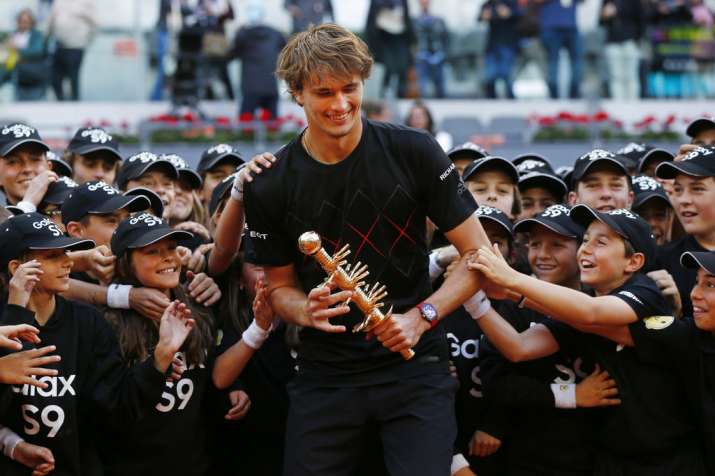 Second-seeded Alexander Zverev beat fifth-seeded Dominic Thiem 6-4, 6-4 to win the Madrid Open on Sunday, claiming his second title in a week.​ Zverev broke Thiem's opening service games in each set to win in 1 hour, 19 minutes.
The 21-year-old Zverev won his eighth career title and second of the season after also winning the Munich Open last weekend.
Thiem lost his second consecutive final at the Caja Magica. He avenged last year's final loss to Rafael Nadal by beating him in Friday's quarterfinals for the Spaniard's first clay-court loss in a year.
It was Zverev's second win in six meetings with Thiem.