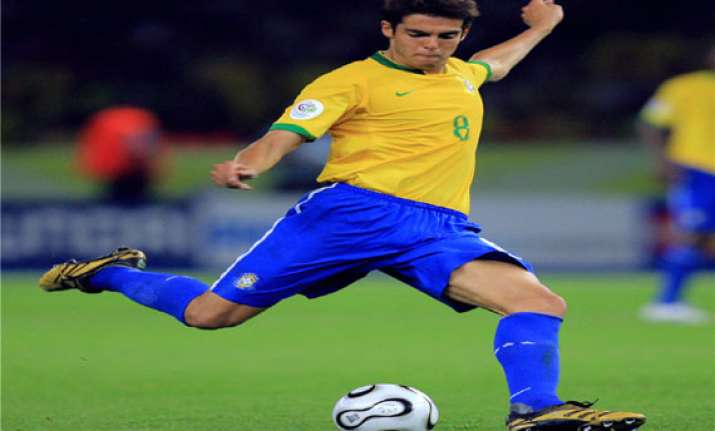 Madrid:  Real Madrid midfielder Kaka wants to leave the club before the transfer window closes in two days.
The Brazilian, who has just started his fifth season with the club, scored twice in Madrid's friendly game away to Deportivo la Coruna Thursday night and then spoke to the press, reports Xinhua.
He was the most expensive player in the world until the club also signed Cristiano Ronaldo in the summer of 2009. But while Ronaldo has been an unqualified success, injuries have stopped Kaka ever approaching the form he showed at AC Milan.
The imminent arrival of Gareth Bale will push him further to the fringes of the squad.
"Physically I feel very good but the club knows that I want to find a solution to my situation. Things are difficult for me and there is less and less space. I am training every day but that doesn't mean I am happy and I have spoken to my father to see if there is something," said Kaka.
A return to Milan could be the Brazilian's best option after AC Milan chief executive Adriano Galliani said: "Kaka is in our hearts and he could return. It is possible."
Kaka himself ruled out a return to his homeland.
"I can't go back to Brazil because the market is closed. It will have to be Europe. I think the best for me and the club is for us to reach a friendly agreement. It is a good moment to leave but I don't want to talk about other teams as I haven't spoken to any," he said.
However, Kaka admitted that he has spoken to his current club about finding a way out.
"The club knows I want to leave and I would like them to help me to find a solution. Everyone in the club knows, and I hope we can find a solution between here and Monday," he said.