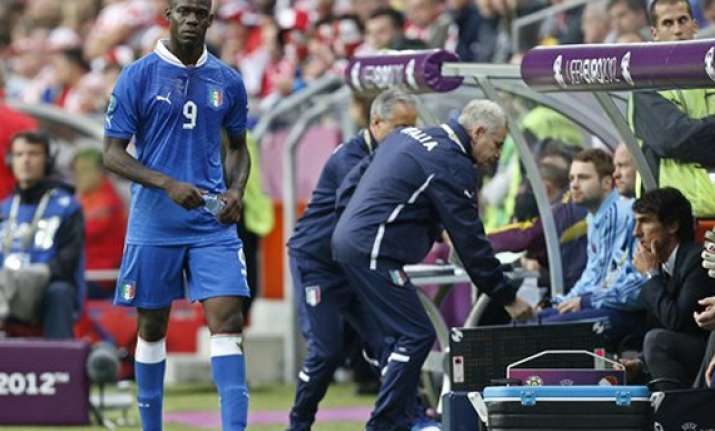 Poland, Jun15: UEFA is looking into reports that Croatia fans threw a banana at the pitch and racially abused Italy striker Mario Balotelli during their match at Euro 2012.
UEFA says it is seeking more information about the incidents, which reportedly happened Thursday in Poznan, Poland.
An anti-discrimination group appointed by UEFA says it has "categorical" eyewitness accounts that around 300 people directed monkey chants at Balotelli, who is black.
Piara Powar, of Football Against Racism in Europe, tells The Associated Press that the chants were "not a boo or something that could be misinterpreted."
Balotelli has now been the target of alleged abuse at both Italy matches at Euro 2012.