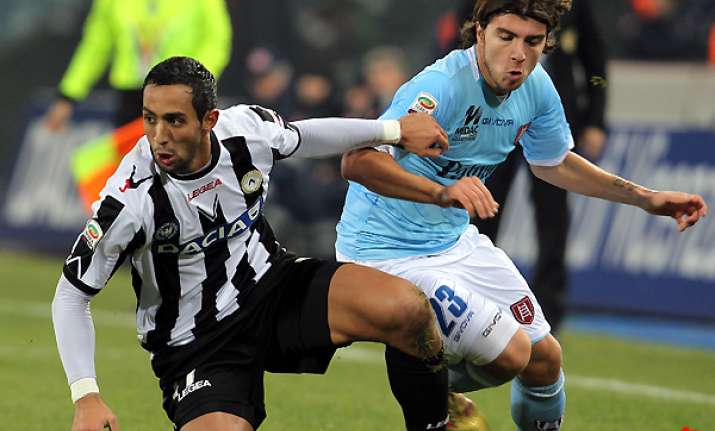 Milan, Dec 13: Italian news reports say Udinese defender Mehdi Benatia escaped uninjured after crashing his car Monday.

Italy's national news agency ANSA says Benatia was close to Udinese's stadium when he lost control of his Audi TT and hit a car traveling in the opposite direction before crashing into a lamppost.

ANDA said the Morocco international and the occupants of the other car escaped uninjured but both vehicles were severely damaged.

The incident should not prevent Benatia being considered for Udinese's crucial Europa League match against Celtic on Thursday.