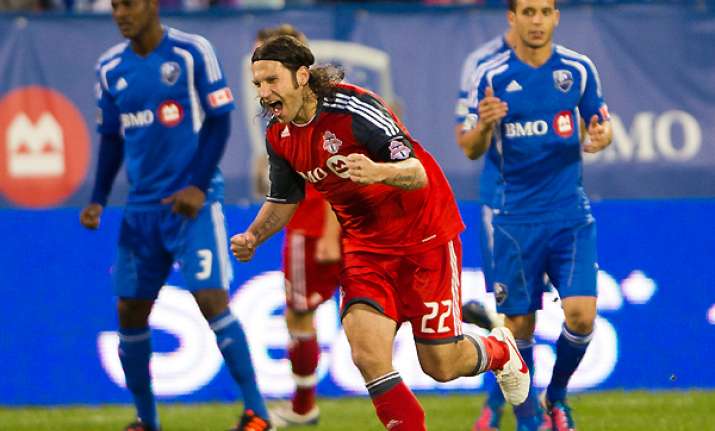 Montreal, Jun 28: Torsten Frings, Ryan Johnson and Danny Koevermans scored second-half goals to lead Toronto FC past Montreal 3-0 in Major League Soccer on Wednesday.
The Impact lost at Saputo Stadium for the first time in three games since moving back to the expanded facility after starting the season indoors at Olympic Stadium. The loss spoiled the debut of Montreal's Marco Di Vaio, the club's first-ever designated player.
The former Bologna striker played 55 minutes for the Impact, who trailed 1-0 after Frings scored from a free kick in the 52nd minute. Johnson scored in the 72nd, and Koevermans six minutes later.
Last-place Toronto earned its first away win of the season.