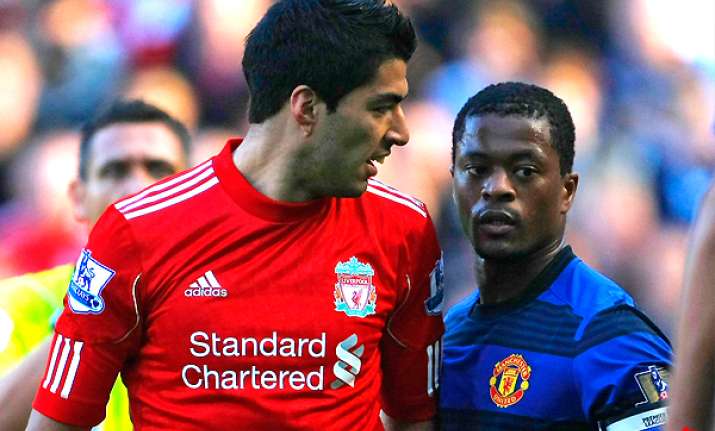 London, Dec 15: The English Football Association began its hearing on Wednesday into claims that Liverpool striker Luis Suarez's racially abused Manchester United defender Patrice Evra.

Evra, who is black, claimed that Suarez directed a racial insult at him during United's 1-1 draw at Liverpool in October in the Premier League.

Following a monthlong investigation, Suarez was charged with using "abusive" and "insulting" language that "included a reference to the ethnic origin (and) color" of Evra.

The hearing is expected to finish by the end of the week, with both players due to give evidence.

The 24-year-old Suarez has denied the allegations and has been backed by Liverpool throughout the investigation.

The Uruguay international was hit with another FA charge last week for allegedly making an obscene gesture toward home supporters when walking off the pitch following a 1-0 loss at Fulham.