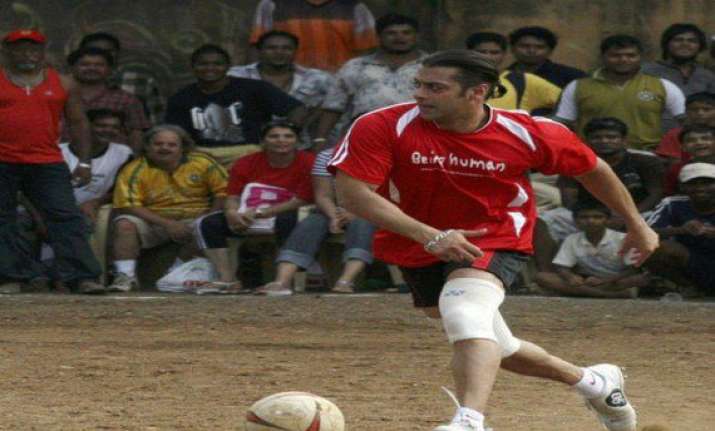 Mumbai: Superstar Salman Khan, a sports lover, all out for  football and won't mind owning a football team if possible.
On the sidelines of Milind Deora's fifth Football Tournament here Friday, Salman was asked by reporters if he has plans to own or support a football team in future.
He said: "Yes, if I can afford to, I will definitely do that. I have the love for sport and if it will be for sport, youth and charitable angle, I will definitely do that."
Salman also loves to play football with his brother's children.
"We play football matches for charity. At home, we play football with kids almost daily," said Salman.
On the big screen, the "Dabangg" star will next be seen in "Jai Ho".