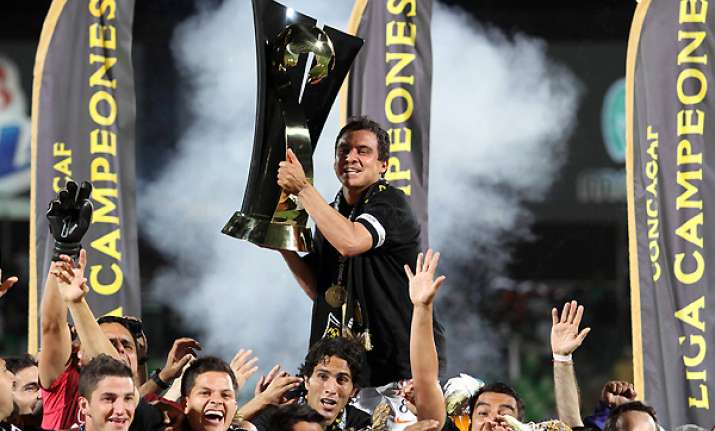 Torreon (Mexico), Apr 27: Monterrey won its second straight CONCACAF Champions League title despite a 2-1 loss to fellow Mexican club Santos Laguna in Wednesday's second leg of the final.
Monterrey's 2-0 win in the first leg was enought to clinch the title 3-2 on aggregate.
Monterrey is the first team to successfully defend the title since Pachuca in 2008. Mexican clubs dominate the tournament have won the past seven titles, and 13 of the last 17.
The title gives Monterrey a berth in the Club World Cup in Japan later this year.
Argentine Daniel Luduena scored for Santos in first-half stoppage time and Oribe Peralta added the second in the 51st minute to put the final level on aggregate.
Monterrey's Neri Cardozo — also an Argentine — netted the deciding goal in the 82nd minute, scoring from a pass by second-half substitute Walter Ayovi.
This team had lots of personality, and that's how we won it, Monterrey coach Victor Manuel Vucetich said.
Monterrey played without top striker Humberto Suazo, who scored both goals in the first leg. The Chilean was suspended from the match because of an accumulation of yellow cards.
Sadly I couldn't be in there, Suzao said. One feels really bad watching from the outside. We are deserving champions and now we can try to improve in Japan.