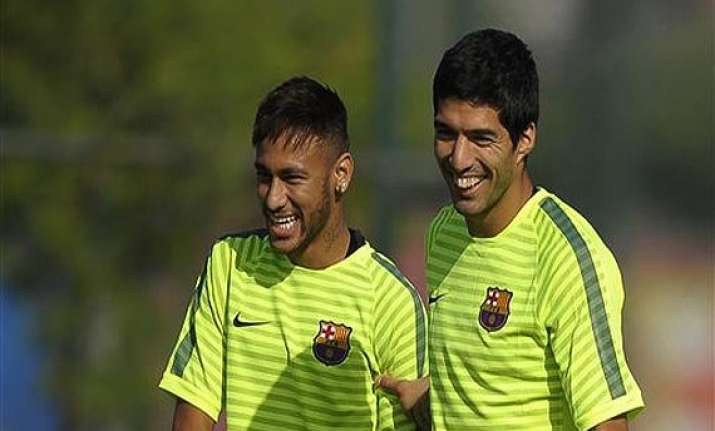 Madrid:  Barcelona striker Neymar said Monday that Luis Suarez, who is set to play against Real Madrid Saturday, is working hard to leave his mark in Barcelona, who also have maestro Lionel Messi in their attack.
"The three of us will be able to do a lot together. Leo is the best in the world and if you add Suarez to that, then we will be able to do big things for Barca. Suarez is working very hard and he will do big things," Neymar was quoted as saying by Xinhua.
The Brazilian striker also felt that his team is currently focusing on their Champions League match against Ajax Wednesday instead of being obsessive about 'El Clasico' against Real Madrid.
"We are currently thinking the Champions League game and then we will have to think about Madrid. I think we will see a good game against the Dutch side and I would like to score against them and also in the Bernabeu."