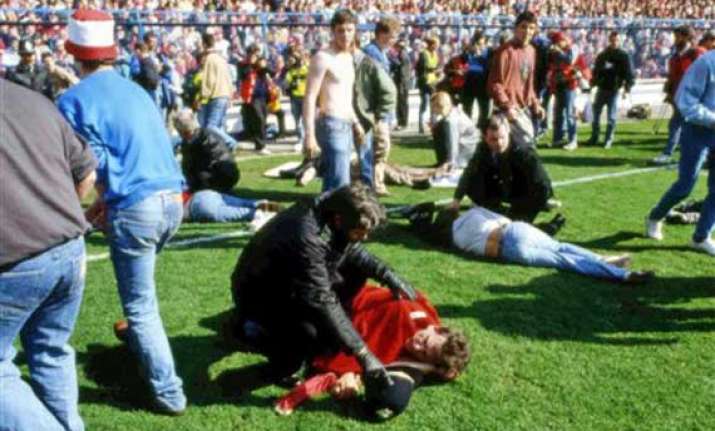 Warrington, England: The judge overseeing the new Hillsborough Stadium disaster inquests says the hearings will consider if opportunities were missed to prevent the deaths of 96 Liverpool fans.
Relatives of the victims wept on Tuesday as a roll call of the dead was read to the jury after it was sworn in at a courtroom in Warrington, near to Liverpool in northwest England.   
The new inquests are starting ahead of the 25th anniversary of the disaster after the original verdicts of accidental death were overturned.   
At the FA Cup semifinal between Liverpool and Nottingham Forest in April 1989, a crush in an overcrowded standing-only section at Hillsborough led to Britain's worst sports stadium disaster.   
Coroner John Goldring says the jury will consider "whether opportunities were lost which might have prevented the deaths."