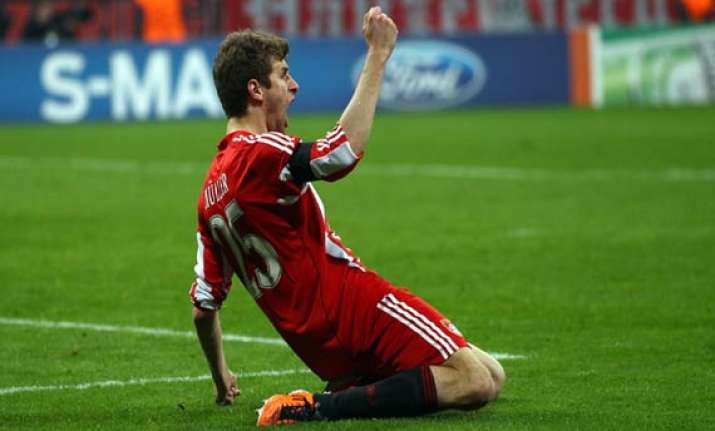 Berlin: Front-runners Bayern Munich staged a faultless performance to crush hapless Frankfurt 5-0 whereas Nuremberg sealed their second win of the season with a 3-1 at Berlin to close the 19th round.
Bayern Munich continued their pursuit of the 23rd Bundesliga title as the German giants cruised to a 5-0 victory on home soil Sunday, giving them a 13-point lead in the standings, Xinhua reported.
Meanwhile Frankfurt suffered their ninth loss of the season to remain on 14th position.
The Bavarians needed just a couple of minutes to establish their rhythm as Mario Goetze broke the deadlock with just 12 minutes on the clock. The German international utilized an assist by Mario Mandzukic to control the ball with his chest before he volleyed home from inside the box.
Frankfurt had to thank goalkeeper Kevin Trapp that Bayern were only able to add a second goal before the break. Franck Ribery capitalized on a rebound to double the lead into the bottom left at the 44th minute.
After the restart, Bayern started where they left off but Frankfurt' s custodian Trapp denied more than once. However, he was hapless when joker Arjen Robben got his name on the score sheets at the 67th minute.
The defending champions were not done with the scoring as Dante made it 4-0 on the scoreboards, nodding home Franck Ribery's corner two minutes later.