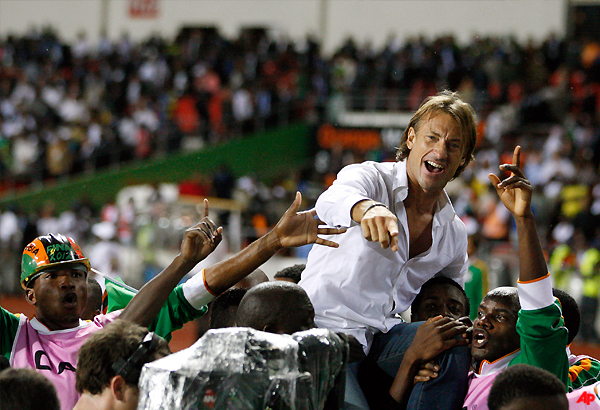 Libreville, Gabon, Feb 13: There was a moment when Zambia's famous team spirit appeared to be fractured in Sunday's high pressure atmosphere at the African Cup of Nations final.

Coach Herve Renard remonstrated furiously with Davies Nkausu after the defender had let Ivory Coast forward Gervinho bear down dangerously on Zambia's goal. Renard then pushed Nkausu in the chest to ram home his point.

Instead of reacting angrily, the player nodded his head, patted the emotional Frenchman on the shoulder and went back to winning Zambia's first major football title.

It encapsulated a unique bond between Renard and his players that maybe few outside the camp fully understood before Zambia's unexpected victory.

Renard said "for you maybe it's incredible for me to react like this, but they know me."