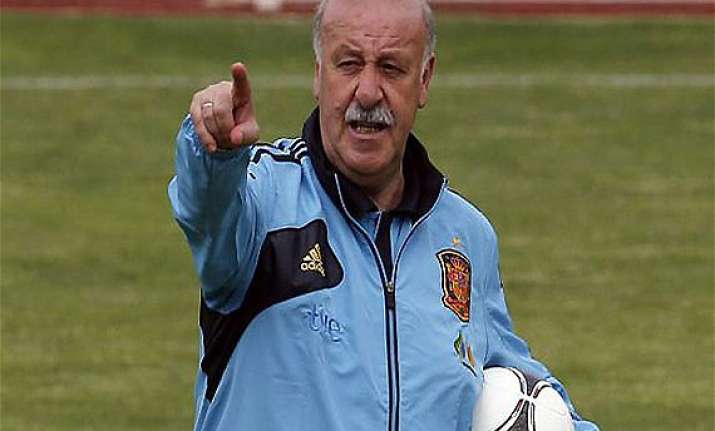 Madrid, Feb 20: Spanish national football team coach Vicente del Bosque said that he doubts whether his former club, Real Madrid, misses him and he believes current Madrid coach Jose Mourinho is "aggressive".
Del Bosque left the club under controversial circumstances in 2003 when club president, Florentino Perez failed to renew his contract, despite leading Real Madrid to the league title, reports Xinhua.
Perez said at the time that he believed the club needed a more modern coach and Real Madrid have since gone through 10 different coaches, with current coach, Mourinho arriving at the Santiago Bernabeu Stadium in the summer of 2010.
Del Bosque meanwhile became Spanish national coach in 2008 and led the country to its first ever World Cup trophy in 2010, before seeing his country become the first ever to retain a European Championship after winning a World Cup, in 2012.
His success contrasts with Madrid's fortunes, despite Madrid winning least season's title and many fans would probably be delighted to see him return, although Del Bosque doesn't believe that is the case.
"I don't think that they miss me: they are one of the best clubs in the world and have, together with FC Barcelona, have maintained an incredible level, which allows us to enjoy their football," he said, before speaking about Mourinho.
"Mourinho appears to be a very aggressive coach, on the other hand, I am calmer and there is a world between these two extremes, but the most important thing is that the group of players works as a team. Everything else is of secondary importance," said Del Bosque.
The Spain coach made a plea for some sectors of the press to focus their attention on football rather than looking for controversy in other areas.
"They are always looking for the bad side of football and that is not good," he said.