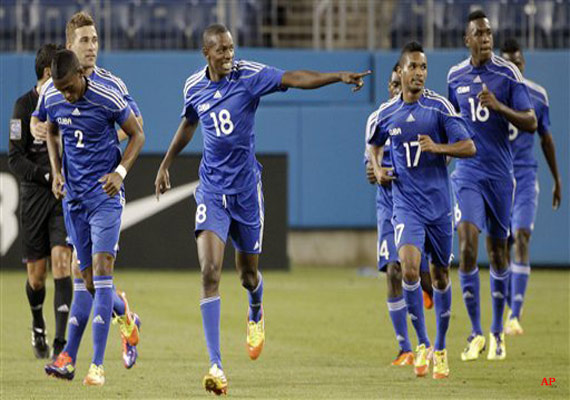 Nashville, Tenn., Mar 27: Cuba listed Yosmel de Armas as absent Monday against Canada in the CONCACAF men's Olympic qualifying tournament, and the Cuban coach declined to comment on why the midfielder was not present after the game.
De Armas played Saturday in a 4-0 loss to El Salvador, but was listed as not present for the final game in the Group A round-robin tournament.
CONCACAF declined to comment, referring questions to the Cuban delegation. Cuban coach Raul Triana Gonzalez initially declined to comment through a translator after a 1-1 tie with Canada.
"The player that's not here today is feeling very sick. He left yesterday in practice. He injured his ankle, so he was in the hotel. Something else happened. He doesn't really know," the translator said for Gonzalez.
Cuban soccer players have a history of defecting during tournaments in North America.
Two players went missing from the Cuban women's team for its final game at an Olympic qualifying tournament in January in Vancouver.
Seven members of the men's Under-23 team defected during a CONCACAF Olympic qualifying tournament in Tampa, Florida in 2008, and men's national team player Yosniel Mesa defected last year after a game in Charlotte, North Carolina during the CONCACAF Gold Cup.