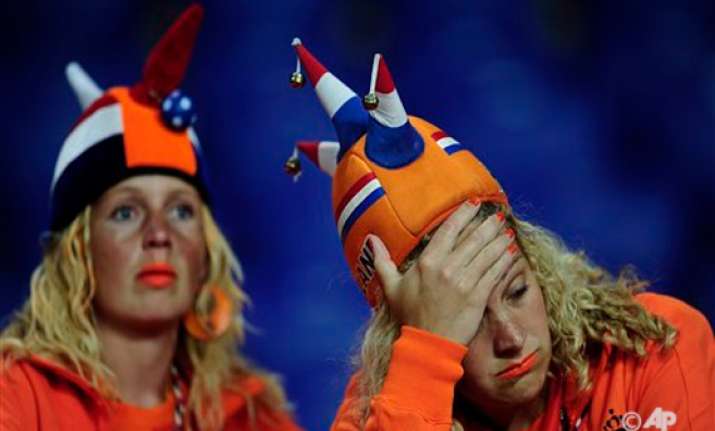 Poland, Jun 18:
The future should have been now, with a team that had supposedly matured into a tournament-winner since reaching the final of the 2010 World Cup.
Instead, the Netherlands must start afresh after tumbling out of the European Championship following three straight losses.
A 2-1 defeat by Portugal on Sunday followed losses to Germany on Wednesday and Denmark on the tournament's opening weekend. All the talk of lifting a major trophy for the first time in 24 years proved to be just hot air, inflating a bubble which soon burst at Euro 2012.