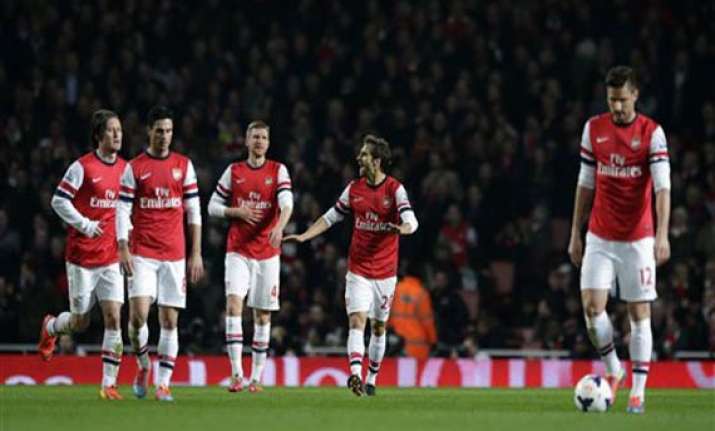 LONDON: Arsenal will travel to the United States after the World Cup to play a preseason friendly against the New York Red Bulls in a match that will see Thierry Henry take on his former teammates.
Henry, Arsenal's all-time leading scorer, is captaining the Red Bulls. Since joining the club in 2010, the World Cup winner has scored 42 goals in 94 matches.   
Arsenal said "the fact that Thierry is the New York Red Bulls club captain makes this a particularly special fixture."   
It will be Arsenal's second match against the Red Bulls in three years, and the Premier League team's first trip to the United States since 1989.   
The game will be Arsenal's only match outside Europe this summer. It will be played on July 26 at the Red Bull Arena.