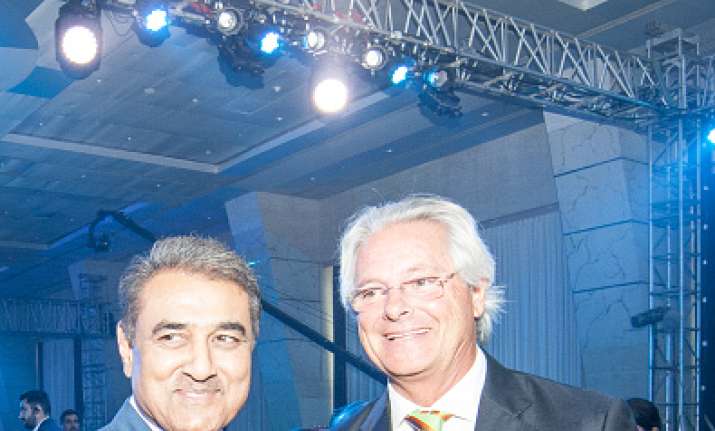 India U-17 coach Luis Norton de Matos asserted on Friday that his boys will aim to create a splash at the FIFA U-17 World Cup later this year. India was placed in Group A alongside the United States, Colombia and Ghana at the draw for the U-17 World Cup in Mumbai on Friday evening. With FIFA permitting India to host the U-17 Wold Cup, it is a huge boost for the host nation to take advantage of the opportunity with a plethora of fans backing them up. It is the first time that India is organizing a major event in Football,  
"In Football, the word impossible does not exist and we are going to fight in every game, in every moment to give it our best on the pitch," Matos said after the draw ceremony."The boys are not afraid of any team and that is a very positive notion. If we have 20 percent chance of winning a game, we will ensure that we make it a cent percent," he added."India are ready to make an impression in the FIFA U-17 World Cup."
India will clash the US in their opening match of the FIFA U-17 World Cup India 2017 on October 6 at the Jawaharlal Nehru Stadium in New Delhi before taking on Colombia on October 9 and Ghana on October 12.Reflecting on India's opponents at the FIFA U-17 World Cup, Matos said, "US have only missed one FIFA World Cup in this category and they will pose a tough challenge for us, we have to be on our toes to give them a tough fight."
"The teams in the FIFA U-17 World Cup will have at least 10 years of experience but we are not afraid to play our game. All the three teams we will face will be very strong."Colombia are one of the best South American teams and they will be very tough and very strong on the pitch. So will be USA and Ghana," he added.
The Indian U-17 World Cup squad had been on an exposure trip to Europe and faced the national teams of Serbia, Macedonia and Hungary, which Matos felt has helped the physical and technical development of the team."The most important thing right now is to prepare for the future and work for the development of football in the country."
"It is possible to play against any team in World Football. All you need is support from the fans and time to develop as a team", says Norton de Matos. 
(With IANS Inputs)