Follow us on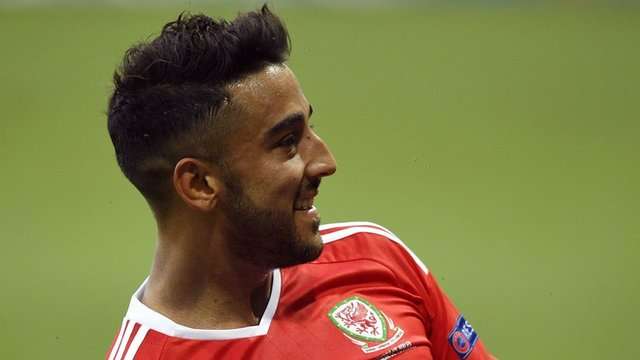 New Delhi: After Neil Taylor scored his first goal for Wales against Russia and became the star of the victory, his Facebook post got more than 3,000 likes and 150 comments. But one comment that will surely catch every Indian's eye was, "Well played lad! Proud of your Bengali origin! Lots of love & well wishes from Bangladesh." 
Neil's excellent goal not only helped Wales hammer Russia by 3-0 but also help his team top Group B and earn the debutant nation a place in the last 16 of the ongoing Euro Cup 2016. 
Surprisingly, he never scored a goal for Swansea, the English premier League (EPL) side he plays for. 
But one fact which is more surprising that any other is that Neil Taylor's mother, Shibani Chakraborty, hails from Kolkata, West Bengal. During his childhood, the half-Welsh half-Indian footballer played cricket for his village side in north Wales but he was always inclined towards football. 
"Sachin Tendulkar is a huge character and sportsman to me," he once told The Independent newspaper. 
Neil has visited Kolkata in 2013 for a charity project, Kolkata Goalz, to promote football among under privileged kids. He had earlier visited 'The City of Joy' when he was nine years old. 
"What I remembered of the country was that it is just cricketmad. But when I went out this time I saw the change. It was monsoon and you couldn't even take your feet out of the grass. Sopping! But all the young people were playing football," Taylor told the newspaper. 
Neil began his career as a junior at Manchester City. At the age of 15, he joined the 152-year-old Wrexham club and made his international debut against Croatia on May 23, 2010. 
After Michael Chopra and Zesh Rehman, Neil Taylor is the third British Asian to have played in the EPL.