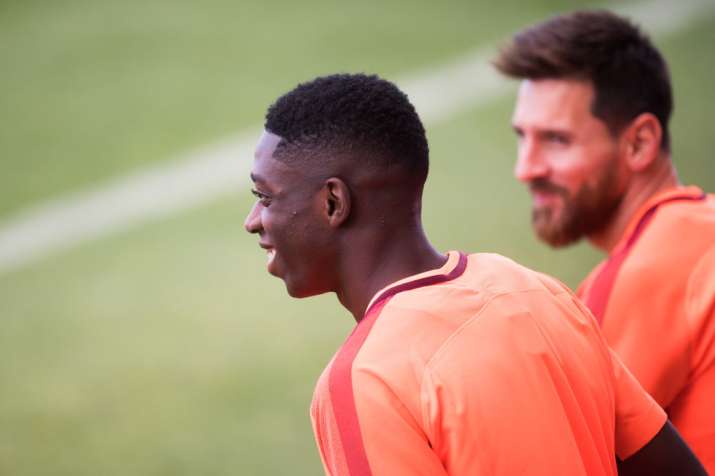 La Liga leaders FC Barcelona will see their star striker back in action as Ousmane Dembele took part in the Spanish football club's training session.
It is the first time that the club's record signing has worked alongside his team-mates since suffering a tendon injury while playing away to Getafe on September 16, as media reports suggest.
After suffering the injury, club doctors estimated Dembele would be out of action for around four months, although his appearance on Monday appears to confirm recent reports that his recovery is progressing ahead of schedule.
Barca coach Ernesto Valverde only organised a gentle session following the 2-0 win away to Villarreal on Sunday night which keeps Barca five points clear at the top of the La Liga, but everything now points to Dembele being available for the coach following the Christmas holidays.
Valverde also commented on the Champions League draw which has given his side a tough rival in the last 16 of the competition.
Barcelona will have to play English Premier League (EPL) champions, Chelsea, whose squad includes former Barca duo, Cesc Fabregas and Pedro Rodriguez, as well as former Real Madrid striker Alvaro Morata.
"It's a tough draw," said Valverde, adding "we knew there were tough rivals in the draw and they are one of the hardest we could get."
"Chelsea are a very complicated side, they are very strong and have worked hard on their tactics," he told Barca's TV network and added that he believed Belgian winger, Eden Hazzard could be "decisive."
(With IANS Inputs)