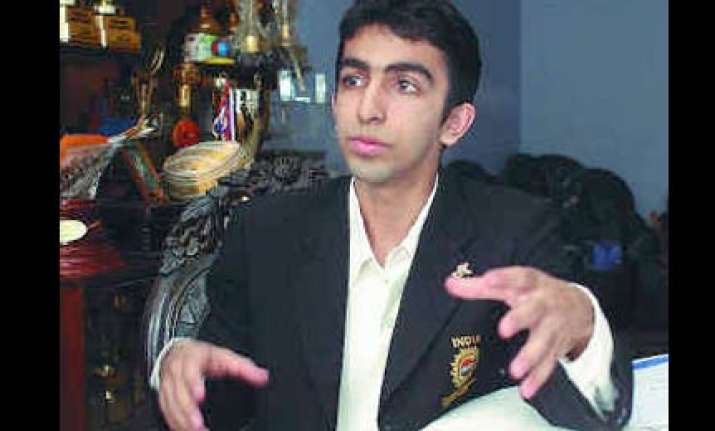 Ace Indian cueist with seven world titles and three Asian titles under his belt, Pankaj Advani on Tuesday  said that he was looking forward to the World Snooker Championship in Hyderabad as "winning at Home is a different feeling".
"When the tricolour is flying high, when there is so much patriotism, You really want to win", said Pankaj, during a felicitation function organised by the state government for his sporting achievement where he was handed over a cheque of Rs 10 lakh and the Eklavya award, honouring sports person.
"Hyderabad is going to be every exciting. The event is going to be huge. There is going to be lots of competition. Winning at home is different. I am keeping my fingers crossed. It is just going for the kill", said the 24-year-old champion who has 18 national titles to his credit.
The reigning World Professional Billiards and IBSF World Billiards Champion in both formats, Pankaj said he still had butterflies in his stomach every time he started a game.
He said sometimes there was a possibility of "complacency creeping in" but he looks at sporting greats like Sachin Tendulkar who continue to break records.
The focus then is on "to keep winning, improving and continuing to play without resting on past laurels".
"The good and bad thing is public memory is very short. The good thing is that they judge you by last performance and it also means they have forgotten earlier achievements. The last performance is most noted. I am as good as my last performance", said the Padmashree recipient. PTI