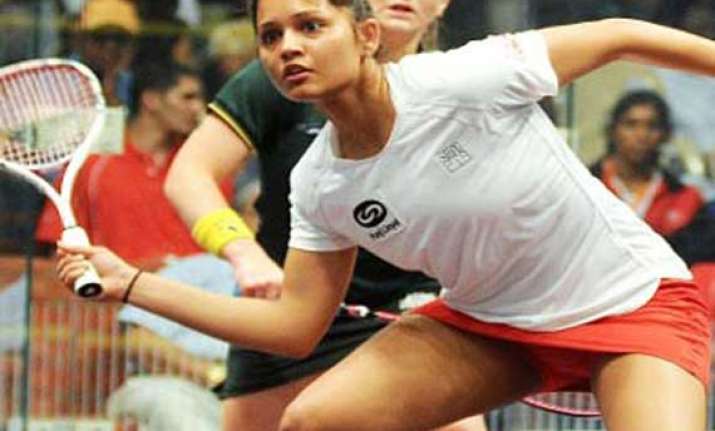 New Delhi: India's No.1 squash player Dipika Pallikal has not won a main draw match this year but says there won't be a better platform to turn things around than the World Open in Penang, Malaysia, where she meets a qualifier in the opening round Wednesday.
The 22-year-old from Chennai has not been able to maintain the form she showed in the latter part of 2013 when she beat former World No.1 Rachael Grinham to win the Macau Open. However this year, the World No.11 played four tournaments in the United States without coming up with noteworthy performances.
"The start to the year has been anything but great. I have not won anything and there is no bigger platform to turn things around than the World Open," Pallikal told IANS from Melbourne Saturday before leaving for Penang where the 2013 World Open is underway as the event failed to find sponsors and hosts last year.
World No.19 Joshana Chinappa will be the other Indian in the main draw where she faces World No.4 Alison Waters of England.
Ahead of the big event, Pallikal was training in Australia with coach and five-time World Open winner Sarah Fitz-Gerald, who is travelling with her to Malaysia.
Asked whether she worked on anything specific to arrest the slide in her performance, Pallikal said: "Not really. You don't really want to change anything before a tournament. We worked on the all-round game and basically freshened-up on all aspects.
"I have been training as hard as I can. At this level, it is more about the mental preparation, it is about the ability to hang in there. I need to play better in the crucial moments of the match."
The Indian said she was excited about playing the World Open twice in the same year.
"I think it will be the same feeling for everyone and it is exciting to compete in the best tournament twice," Pallikal concluded.