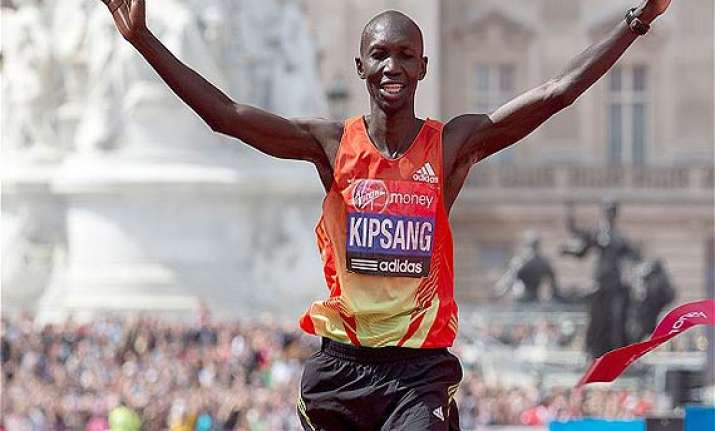 London:  World record holder Wilson Kipsang has said he is in better form for Sunday's London Marathon than last year when he broke the world record mark in Berlin.
The Kenyan set a new world best time of 2:03:23 last September when he cruised to victory in the 2013 Berlin Marathon, beating his nearest rival Eliud Kipchoge by more than 40 seconds, reports Xinhua.
The 32-year-old believes he can do better here Sunday.
"I sit here as the marathon world record holder so I feel full of confidence compared to last year," he said Thursday.
"Since setting the world record I've concentrated on recovering well and building up my mileage again slowly. My preparation has gone to plan and I'm looking forward to seeing how fast I can run Sunday."
Kipsang, the 2012 champion, acknowledged that he learnt a valuable lesson at last year's London Marathon, when he finished fifth after pushing the pace early in the race only to fade before the 30km mark.
"We have a more experienced pacemaker in Haile this year," he said. "He will take us through halfway in 61:45. Then, because it's such a strong field, one of us needs to be ready to make a move in the second half of the race.
"It won't be easy, but if I haven't used up too much energy in the first half, I will be ready to push the pace. I believe it's possible to set a world record in the London Marathon course, and if the weather is good Sunday I'm confident I'll run well."
"My world record isn't safe so I'll keep trying to improve it and also I want to fulfill my dream of winning the Olympic gold and the world title."