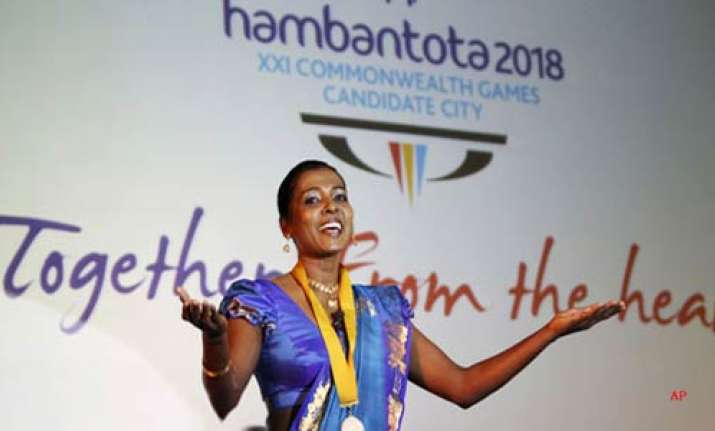 Durban, June 3 : South Africa will bid to host the 2022 Commonwealth Games having last week pulled out of the race to stage the 2020 summer Olympics, the country's Olympic federation chief Gideon Sam said on Thursday.

"Immediately after the announcement of where the 2018 Commonwealth Games will be held, we will go in for 2022. It has never been to Africa and so we want to put in a bid," he told reporters.

The host city for the 2018 Commonwealth Games will be announced in November in St Kitts & Nevis with Australia's Gold Coast competing with the Sri Lankan port-city of Hambantota.

The Games are held every four years for more than 70 countries mostly of the former British Empire.

South Africa was widely expected to bid for the 2020 Olympics but the government decided not to back a bid, saying it wanted to focus on delivering basic services such as water and electricity to all its citizens.

But Sam, president of the South African Sports Confederation and Olympic Committee (SASOC), said there was nothing to stop the country bidding for the 2022 Commonwealth Games.

He told reporters at the 30-day countdown to the 123rd International Olympic Committee Session to be held in Durban in July that South Africa had previously stepped back to allow other countries to bid for the Commonwealth Games.

"In the past we stood back for Nigeria but they lost out to Glasgow (for the right to host the 2014 games). This time we have said there will be no horse-trading, we will put up our hand and see how we go," he said.

Sam added that a bid for the Commonwealth Games would not be hampered by the same issues that affected a possible Olympics bid.

"The scale of the Commonwealth Games is a lot smaller than the Olympics. We will have to have buy-in from a host city and from government, because of security issues, but we are not talking about the expense of an Olympics," he said.

Commonwealth Games chief executive Mike Hooper told Reuters earlier this month that Trinidad & Tobago and Wales had also shown interest in hosting the 2022 edition.

New Delhi staged the 2010 Games but shoddy construction, health and security issues blighted the build-up and only late scrambling by the government salvaged the event.